Why You Shouldn't Go it Alone
Clients often tell us they would have called for help sooner, but they weren't sure when or why to call an attorney.
We understand. The legal world can be complex; and sometimes, those of us in the legal profession don't make things easier, as we throw around all sorts of jargon.
If you've seen our ads on TV and the web, you know we're big believers that clients shouldn't go it alone. We say this because for more than 80 years, our attorneys have helped the "little guy" fight big insurance companies for the benefits they deserve. Thousands of times, we have helped them win.
This American Bar Association webpage offers a list of answers and tips for individuals who are considering hiring a lawyer.
In the areas of Personal Injury and Workers Compensation, our attorneys offer these guidelines to potential clients of the Steinberg Law Firm:
• Worried about the cost? There is no fee charged to discuss your case with an attorney. If the attorney believes you have a case, you will enter into an agreement and he or she will be paid only if and when any legal awards are collected. You retain a majority of those benefits.
• Not sure if you have a case? While no attorney can guarantee an outcome, experienced lawyers CAN provide perspective about your rights, and your likelihood of recovery. You do not pay our attorneys for that initial meeting.
• Need money fast? You are not alone; many clients face financial burdens after they are hurt. Sometimes they cannot work, or their hours are reduced. Medical expenses pile up. We understand. We often help clients manage their immediate burdens. But we also look to their long-term needs, fighting to secure all the benefits they deserve.
Personal Injury Lawyers Representing Charleston & nearby areas of South Carolina
No matter your case, you deserve to be represented by experienced lawyers, who have earned the respect of their peers and communities. At the Steinberg Law Firm, we really mean it when we advise clients to get the The Firm behind them. No matter who you ultimately hire to represent your interests, we strongly believe your odds are better if you don't go it alone. Call us today to schedule a free, confidential consultation.
WE HAVE RECOVERED OVER $500 MILLION FOR CLIENTS IN THE LAST 10 YEARS, INCLUDING:
Leaders in the Legal Industry
Steinberg attorneys have been awarded numerous distinctions, such as Super Lawyers, Best Lawyers in America by U.S. News & World Report, Gedney M. Howe, Jr. Award for Outstanding Public Service, the SC Leadership in Law award, and has been voted Best Workers' Comp Firm in SC, among other distinctions.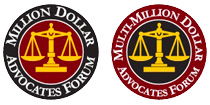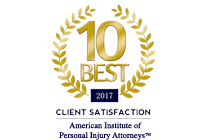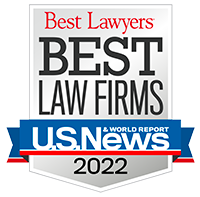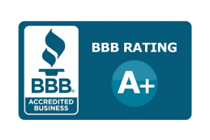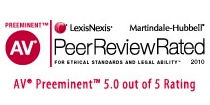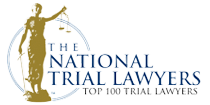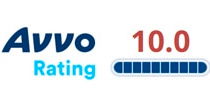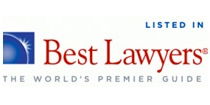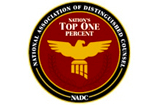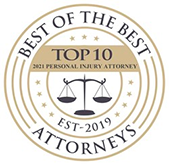 They have amazing lawyers!
They have worked on an impossible situation and exceeded all expectations in the resulting settlements. I would recommend the Steinberg Law Firm to anyone and everyone!
- Susan
My experience was excellent
From the first consultation to the end of my case I was kept updated step by step. My attorney worked hard for me and got me more than what I expected.
- Vanessa
I never felt like I was alone
My lawyer and his Paralegal were right with me the entire case. I never felt like I was alone. At every turn they were in my corner. Someone recommended me to Steinberg law firm and I gladly would do the same for someone else.
- Mike
I couldn't have asked for better
The people from the Steinberg group are top-notch. They handled my case extremely well, I couldn't have asked for a better performance. Thank you all so much for all you did for me.
- Brian
I am grateful for them!
At my worst, they honestly and carefully protected and defended my family on multiple levels. I'm a client for life and the integrity of this law firm is unmatched. Thank You Steinberg Law Family!!!
- Brandy
The people are thoughtful and professional
Questions and concerns always get answered and concerns are taken care of. Thank you all at Steinburg for a good experience and for showing me that you care about your clients.
- Joan
The best law firm
This the best law firm anyone could ever deal with. Mr. Pearlman will work hard to get everything that is owed to you. It was a pleasure to have been represented by this firm.
- Rena
A wonderful experience
Had a wonderful experience with Mr. Pearlman and his team. Thank you very much for your diligence and expertise.
- Meagan
I highly recommend them
They work as a team providing the best referrals and assistance to accomplish what my family and I needed. I highly recommend them because you won't be disappointed.
- Erika