Steinberg Law Firm Continues Campaign to Prevent Bicycle Injuries to Kids
Most clients seek help from a personal injury attorney after they have suffered an injury.  The attorneys and staff of the Steinberg Law firm are dedicated to preventing injury before they happen, especially injuries to the children of our community.  That is why we are continuing our campaign to prevent bicycle injury to kids.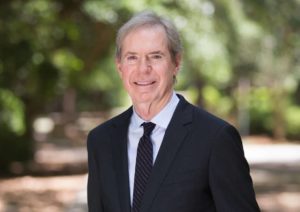 The campaign began last year when Attorney Tom White led off the campaign by distributing over 1,000 bicycle helmets and safety lights to elementary school students at Memminger Elementary, Mitchell Elementary and Sanders Clyde Elementary schools for free.  
Elementary school staff members and a local police officer participated in the program to teach the children the right way to use the safety gear and safe bicycling practice.
As our population continues to grow, our streets become more crowded with pedestrians, cars and trucks, and bicycles. We welcome these new residents and hope they find Charleston as charming as we do, however, this means a rise in traffic collisions too often involving our children riding bicycles.  Without the proper safety gear, a bicycle accident is much more likely to result in a serious head or spine injury. We want our community to grow as safely as possible. That is why this year we are expanding our campaign to reach more children in new neighborhoods.
The Steinberg Law Firm is thrilled to announce it will expand its bike safety campaign this year to distribute 3,000 helmets, reflector wear, and safety lights to local elementary school students at the College Park Elementary, Goodwin Elementary, and Devon Forest Elementary Schools. We will also expand our safety program put on by attorneys and staff, school staff and police officers to teach our children the rules of the road and how to ride bikes safely.
The Steinberg Law Firm is very excited to provide preventative safety measures and education to our children in the lowcountry area. If you would like to learn more about the bicycle safety campaign, please direct your questions to Yani Smith and ysmith@steinberglawfirm.com