Steinberg Law Firm Supports Save More Kids Drive In Liberia
The Steinberg Law Firm is best known for going the extra mile to protect their clients personal injury rights in the Tri-County area.  When the firm is not working diligently to serve their clients, they collectively work to better the world they live in, near and far.
Our firm was more than ecstatic to seize the opportunity to partner with the local International Longshoremen's Association (ILA) and support the Save More Kids (SMK) relief drive in Liberia for another year. The Steinberg Law Firm has collaborated with the ILA for the past few years and is happy to continue supporting their efforts and fostering an ongoing, positive relationship.
Save More Kids
The SMK relief drive is an ongoing effort to provide the most necessary food resources to Liberians in desperate need. Liberian communities are still working to combat civil war catastrophes and the aftermath of devastating Ebola outbreaks which have been deemed a crisis. The Lack the resources to stabilize their economy and help their people living in poverty has slowed this process down and elongated the state of emergency they are facing.  
Since 2015, the relief drive has helped gather enough food to support Christ Children's Home Orphanage, for one year at a time, as well as the general Liberian public as well. The Save More Kids initiative has many different avenues to support the Liberian community; so far, the relief drive alone has given resources and relief to over 100 thousand individuals, in just three years.  
The relief drive delivers life-saving rice and fish to Liberians in need of food aid. See how much hope comes out of one bag of rice below.
ILA Involvement
This will be the fourth consecutive year that the local, Charleston area International Longshoremen's Association #1422 has collaborated with Save More Kids to aid in the promotion and participation of their relief drive and fundraising efforts. The president of #1422, Ken Riley, has traveled to Liberia multiple times to oversee and gets hands-on with the relief drive process
"I have traveled to Liberia several times to ensure that every container of food and staples reach their intended destination… all services with the loading, transportation, documentation, and shipment are all donated… this allows ILA to focus its attention on the collection of food."
– Ken Riley, President of International Longshoremen's Association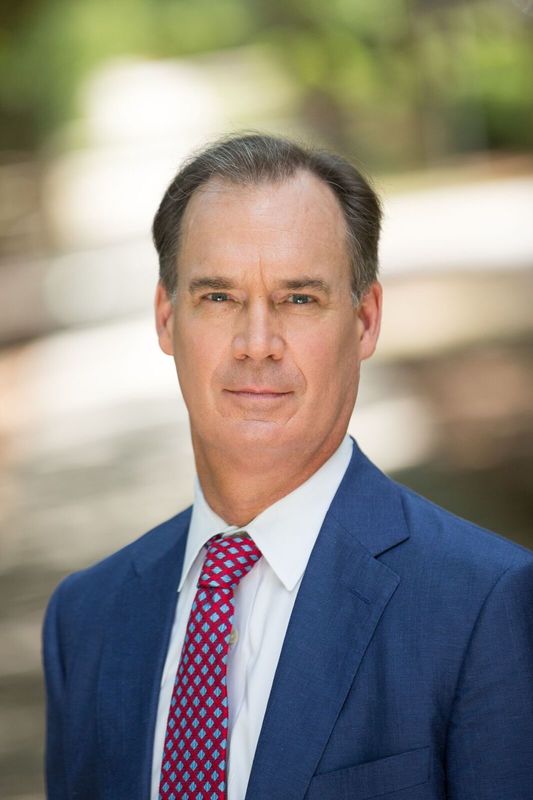 Steinberg Attorney, Malcolm M. Crosland Jr., met with Ken Riley last week to deliver funds that will support a full pallet of rice for Liberians through the SMK relief drive.
Attorney Malcolm M. Crosland Jr.  is a South Carolina native that enjoys actively serving on a multitude of charitable boards and committees to benefit his community. Recently, Attorney Crosland was elected into the Executive Committee of Workers' Injury Law & Advocacy Group. The election into the executive committee will give Crosland the opportunity to further the research and help injured workers understand their rights.
If you would like to learn more about the community services that the Steinberg Law Firm participates in, please visit the Community Fund Program page here or contact Yani Smith at ysmith@steinberglawfirm.com