Charleston Nursing Home Abuse Attorneys
When you place complete trust in a nursing home to take care of your loved one, there are certain expectations involved. If that trust has been breached in the instance of elder neglect or abuse, you may feel upset and lost. Research suggests that 40 percent of residents in assisted living facilities have reported abuse and 90 percent of residents have reported being neglected themselves or have noticed the neglect of a fellow resident. It is unfortunate that elder abuse and neglect are so common within nursing homes. Assisted living facilities are places where the elderly should feel safe and comforted. At Steinberg Law Firm, our experienced attorneys are prepared to fight on behalf of you and your loved one.
There are a few distinctions between nursing home abuse and neglect. Nursing home abuse insinuates that the caregiver's aim is to bring harm to the elderly resident. Neglect within a nursing home is failing to complete the necessary and required care for the elderly resident that will immediately or eventually cause harm.
Nursing home abuse can include:
Physical elder abuse. Physical abuse occurs in a nursing home with a purposefully forceful act against an elderly resident. The results can include physical injury, pain or impairment. Physical abuse can range from physical assault including hitting to inaptly using restraints, drugs or confinement.
Emotional elder abuse. This form of abuse can be emotionally or psychologically damaging in a way that causes the resident distress or mental anguish. Emotional abuse includes verbal intimidation or threats, humiliation, ignoring the resident, isolation, blame or terrorizing the resident.
Sexual elder abuse. Sexual abuse occurs when a caregiver makes nonconsensual sexual contact with a nursing home resident. Sexual abuse includes forcing the elderly person to undress and forcing the resident into a physical or visual sex act.
Financial abuse. Taking advantage of a resident's money or property is a form of nursing home abuse. Financial abuse of elders occurs when a caregiver steals cash, belongings or checks, wrongfully uses the elderly person's finances or commits identity theft.
Nursing home neglect can include:
Medical neglect. When a caregiver fails to comply with the elderly person's medical needs, this would be considered medical neglect. This can include failing to care for bed sores, infections, issues with moving around, medication administration, and first aid if the resident is hurt.
Basic needs neglect. Basic needs include providing water, food, safety and cleanliness. Failing to provide these necessities is considered a form of neglect.
Personal hygiene neglect. If a nurse or assistant fails to brush the resident's teeth, bathe them, do laundry or clean, this is personal hygiene neglect.
Emotional neglect. One duty of nursing homes is to be supportive socially and emotionally. If a facility employee repeatedly ignores a resident, yells at them or leaves the resident alone, it is a form of emotional neglect.
Neglect can be both intentional and non intentional. Caregivers work for nursing homes to ensure that your loved one is properly looked after. When a nursing home employee is negligent towards the facility's residents, there can be life-threatening consequences.
In 2010, a research study implied that almost half of all assisted living facility caregivers admitted to causing abuse or neglecting their elderly patients.
There are a few reasons why nursing abuse is so common. The most significant risk factor is that caregivers are unable to cope with their stress. To be a proper caregiver, one must be resilient. Oftentimes nursing home employees are overworked due to understaffing, have depression which leads to lack of coping abilities, lacking support and have no perception of emotional reward. While these causes of nursing home abuse are highly prevalent in society, there is absolutely no excuse for elderly abuse or neglect to occur.
If your loved one is a victim of nursing home abuse or neglect, they deserve to be protected. Steinberg Law Firm is prepared to fight to put an end to your loved one's abuse. Contact us today to learn more about how our experienced Charleston nursing home abuse attorneys can support you in your case.
WE HAVE RECOVERED OVER $500 MILLION FOR CLIENTS IN THE LAST 10 YEARS, INCLUDING:
Leaders in the Legal Industry
Steinberg attorneys have been awarded numerous distinctions, such as Super Lawyers, Best Lawyers in America by U.S. News & World Report, Gedney M. Howe, Jr. Award for Outstanding Public Service, the SC Leadership in Law award, and has been voted Best Workers' Comp Firm in SC, among other distinctions.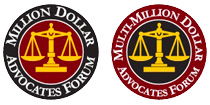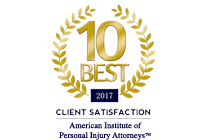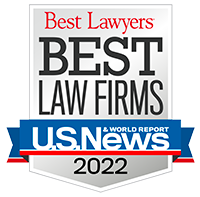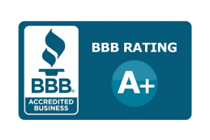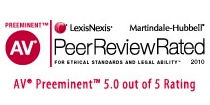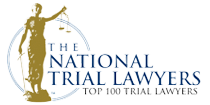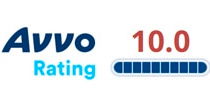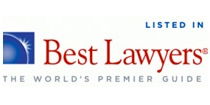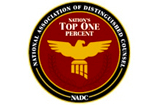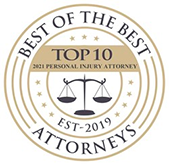 They have amazing lawyers!
They have worked on an impossible situation and exceeded all expectations in the resulting settlements. I would recommend the Steinberg Law Firm to anyone and everyone!
- Susan
My experience was excellent
From the first consultation to the end of my case I was kept updated step by step. My attorney worked hard for me and got me more than what I expected.
- Vanessa
I never felt like I was alone
My lawyer and his Paralegal were right with me the entire case. I never felt like I was alone. At every turn they were in my corner. Someone recommended me to Steinberg law firm and I gladly would do the same for someone else.
- Mike
I couldn't have asked for better
The people from the Steinberg group are top-notch. They handled my case extremely well, I couldn't have asked for a better performance. Thank you all so much for all you did for me.
- Brian
I am grateful for them!
At my worst, they honestly and carefully protected and defended my family on multiple levels. I'm a client for life and the integrity of this law firm is unmatched. Thank You Steinberg Law Family!!!
- Brandy
The people are thoughtful and professional
Questions and concerns always get answered and concerns are taken care of. Thank you all at Steinburg for a good experience and for showing me that you care about your clients.
- Joan
The best law firm
This the best law firm anyone could ever deal with. Mr. Pearlman will work hard to get everything that is owed to you. It was a pleasure to have been represented by this firm.
- Rena
A wonderful experience
Had a wonderful experience with Mr. Pearlman and his team. Thank you very much for your diligence and expertise.
- Meagan
I highly recommend them
They work as a team providing the best referrals and assistance to accomplish what my family and I needed. I highly recommend them because you won't be disappointed.
- Erika