Summerville Worker's Comp Attorney for Injured Delivery Drivers
Now more than ever before, delivery drivers are connecting people and businesses with the things they need to keep going. As their services become increasingly vital to everyday life, delivery drivers are being pushed harder and harder to be faster and more efficient. Sometimes this comes at the cost of their safety.
Delivery drivers are susceptible to injuries on the job — anything from minor incidents to serious, debilitating injuries and even death. The consequences of a work injury can potentially change a life forever.
If you or a loved one were hurt or killed while working as a delivery driver in Summerville, South Carolina, call the Workers' Compensation attorneys at Steinberg Law Firm. You could be entitled to workers' compensation benefits.
South Carolina Workers' Compensation Laws
Every state requires employers to carry workers' compensation insurance for their employees. These protections allow workers who have been injured while at work to recover medical costs, lost wages and other expenses incurred as a result.
Workers' compensation claims are not based on negligence, meaning the employer does not need to be at fault for the injury for you to be compensated. As long as the injury occurred on the job or within the scope of employment, it likely will be covered under South Carolina's workers' compensation laws.
Even though workers' compensation benefits are available to all injured workers, it is still subject to an insurance company's claims process. These companies' main goal is to pay out as little as possible, regardless of how much money your injury case might be worth.
Common Injuries Suffered by Delivery Workers
Just as there are a range of delivery jobs and responsibilities, there are different injuries that frequently affect delivery drivers. Some delivery workers handle heavy and unwieldy items, some drive big trucks, some maneuver through busy neighborhoods making frequent stops; all are at risk of injury at work.
The repetitive motions and heavy lifting associated with sorting, loading and delivering packages put workers at risk of certain injuries such as:
Shoulder and rotator cuff injuries
Ruptured and bulging discs
Broken bones
Cuts and lacerations
Knee injuries
Hand, wrist and arm injuries
Delivery drivers who are operating large delivery trucks face increased risk of vehicle accidents that are typically more dangerous than accidents involving only passenger vehicles. Even delivery workers using their own cars are at risk of being involved in an accident on the road. These accidents can cause death and injuries, such as:
Whiplash
Deep lacerations
Broken bones
Internal organ damage
Internal bleeding
Delivery drivers who work in commercial and residential neighborhoods delivering packages and food are also at risk of injury. Shipping companies are always competing to be the fastest and cut their delivery times as much as possible. This can be dangerous for delivery drivers as they rush to meet their assigned quotas or deliver within a certain amount of time.
Rushing increases the risk of being involved in a vehicle accident. It can also contribute to slip and fall injuries. Even when drivers are not rushing, they could experience hazardous conditions at the properties where they make deliveries. Slip and falls are common on wet and icy sidewalks and steps.
Any of these injuries put delivery drivers at risk of permanent disability and chronic pain, which lead to lost work and a slew of other consequences. They may even be serious enough to necessitate a career change.
Do You Need an Attorney for a Workers' Compensation Claim?
As with any insurance claim, you are likely not facing a simple process and fair compensation. Insurance companies want to pay injured workers as little as they can get away with. This is how they maximize their profits.
A workers' compensation attorney understands the tactics used by insurance companies and employers to avoid paying and knows how to counter them. They are skilled negotiators. The insurance company will not have your best interests in mind, but your attorney will.
In addition, workers' compensation laws are complicated. An attorney can help you follow the legal process exactly and help your claim run smoothly. In some cases, such as when a delivery driver is involved in a vehicle accident, a personal injury claim could be made in addition to workers' compensation. An attorney can look at the details of the injury and advise on the best course of action.
What to Do if You Are Hurt at Work
There are steps to take after an injury on the job, and it is essential that they are followed to protect your rights. They are:
Notify a supervisor immediately of your injury. This is important because it creates a record of the incident and establishes a time and place for the injury. The insurance company will be looking at details like this when they investigate your claim.
If you were involved in a vehicle accident or animal attack, call for police.
Be sure to follow the company injury reporting protocol exactly. File a report as soon as you can so you recall as much as possible.
Get medical attention. Call for an ambulance if your injury is serious. Even if you think your injury is minor or that you can get through it, it is still crucial to be evaluated by a doctor. Your employer has the right to choose which physician you should see. If you see another provider without your employer's consent, those expenses may not be covered.
Contact an experienced workers' compensation attorney. Workers' compensation laws are complicated and the process of filing a claim can become tedious. An attorney will make sure all protocols are followed and that you are paid for your injury by the insurance company and your employer.
Contact a Summerville Workers' Compensation Attorney Today
If you have been hurt while working as a delivery driver in Summerville, South Carolina, you have rights and deserve to be compensated fairly. Do not let insurance companies play games with you or your livelihood.
Call one of the workers' compensation lawyers at Steinberg Law Firm if you or a loved one were injured or killed on the job. Our Summerville office can be reached by calling 843-720-2800. As always, your initial consultation is free.
WE HAVE RECOVERED OVER $500 MILLION FOR CLIENTS IN THE LAST 10 YEARS, INCLUDING:
Leaders in the Legal Industry
Steinberg attorneys have been awarded numerous distinctions, such as Super Lawyers, Best Lawyers in America by U.S. News & World Report, Gedney M. Howe, Jr. Award for Outstanding Public Service, the SC Leadership in Law award, and has been voted Best Workers' Comp Firm in SC, among other distinctions.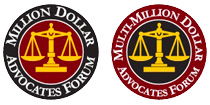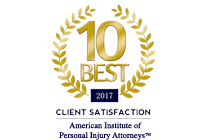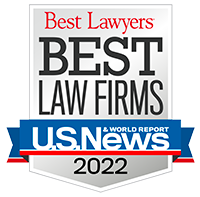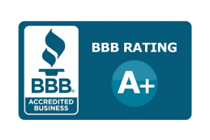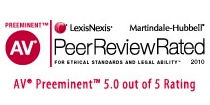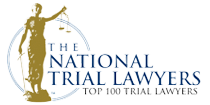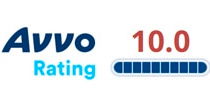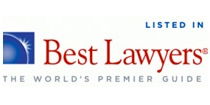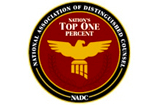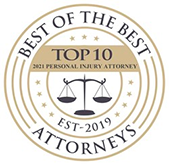 They have amazing lawyers!
They have worked on an impossible situation and exceeded all expectations in the resulting settlements. I would recommend the Steinberg Law Firm to anyone and everyone!
- Susan
My experience was excellent
From the first consultation to the end of my case I was kept updated step by step. My attorney worked hard for me and got me more than what I expected.
- Vanessa
I never felt like I was alone
My lawyer and his Paralegal were right with me the entire case. I never felt like I was alone. At every turn they were in my corner. Someone recommended me to Steinberg law firm and I gladly would do the same for someone else.
- Mike
I couldn't have asked for better
The people from the Steinberg group are top-notch. They handled my case extremely well, I couldn't have asked for a better performance. Thank you all so much for all you did for me.
- Brian
I am grateful for them!
At my worst, they honestly and carefully protected and defended my family on multiple levels. I'm a client for life and the integrity of this law firm is unmatched. Thank You Steinberg Law Family!!!
- Brandy
The people are thoughtful and professional
Questions and concerns always get answered and concerns are taken care of. Thank you all at Steinburg for a good experience and for showing me that you care about your clients.
- Joan
The best law firm
This the best law firm anyone could ever deal with. Mr. Pearlman will work hard to get everything that is owed to you. It was a pleasure to have been represented by this firm.
- Rena
A wonderful experience
Had a wonderful experience with Mr. Pearlman and his team. Thank you very much for your diligence and expertise.
- Meagan
I highly recommend them
They work as a team providing the best referrals and assistance to accomplish what my family and I needed. I highly recommend them because you won't be disappointed.
- Erika