The First Time I Was Appointed to Represent a Death Penalty Defendant
A story by attorney Kevin Holmes, shared with the Death Penalty Resource and Defense Center and originally published in their December 2014 Newsletter. 
"The first time I was appointed to represent a death penalty defendant was back in the early 1980's. I hadn't even been practicing law ten years yet. It was a double murder; one murder took place in Charleston County and the other in Berkeley County. The three defendants were from Sumter County. One of the defendants was cooperating and had agreed to testify against the other defendant and our client. It was alleged the defendants had traveled to Charleston to sell some guns they had stolen in a Richland County burglary of a gun store.
When they got to Charleston, the fence they were going to sell the guns to refused to deal with them. They were left stranded with no money so they robbed a gas station on the way out of town. They got about $20 and abducted the cashier, a Navy serviceman trying to earn some extra money to support his young family, who one defendant killed execution style on a dark road leaving Charleston County. Then, worrying the other two defendants would rat him out, he talked the other two into killing another late night convenience store clerk, by all accounts the nicest guy in town who not only ran the only all night convenience store, but worked at the local funeral home and knew everyone.
Co-counsel and I were appointed the week before Thanksgiving and went to trial the week following New Year's Day. In those days, counsel got paid $2,500 to be split between them and I think you could get Court approval for up $2500 for investigation costs. To make matter worse, our client had been shot in the face with a shotgun and literally half his lower jaw was just about blown off. His jaw was wired shut and he had trouble communicating. The trial was held in Moncks Corner, a 45-minute drive away for a Charleston lawyer like me, adding additional hours to the 18-hour days we were spending trying to defend the case. The burden placed upon us was enormous to the point of being physically and mentally exhausting.
Our investigation was severely hampered because of the short time provided being over the holidays. I can still remember the opening line of my closing argument at the death penalty phase of the trial, "Even on my best day, I would be inadequate to find the words to argue for the life of another. This will not be my best day."
I followed up by describing all the impossible hours that we had been putting in investigating, not only the crime, but the life circumstances of our client. Needless to say, it didn't go well and the jury returned the death penalty. The best I can say is, I had some on the jury crying during my argument. I learned a lot about the death penalty but to this day I worry it was at the expense of my client, who deserved a lawyer with experience handling death penalty cases.
To think trying any other case can prepare a lawyer for the challenges of a death penalty trial where everything is stacked against you from the start, is wishful thinking. In the end I felt used as window dressing for the false notion the death penalty process is fair. I will always wonder if I had more experience, or time, or money it could have made a difference. Without the help of David Bruck and the Center, co-counsel and I wouldn't have known where to begin the impossible task assigned to us."
Personal Injury Lawyers Representing Charleston & nearby areas of South Carolina
WE HAVE RECOVERED OVER $500 MILLION FOR CLIENTS IN THE LAST 10 YEARS, INCLUDING:
Leaders in the Legal Industry
Steinberg attorneys have been awarded numerous distinctions, such as Super Lawyers, Best Lawyers in America by U.S. News & World Report, Gedney M. Howe, Jr. Award for Outstanding Public Service, the SC Leadership in Law award, and has been voted Best Workers' Comp Firm in SC, among other distinctions.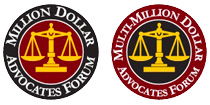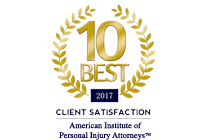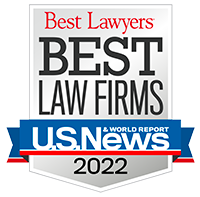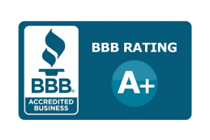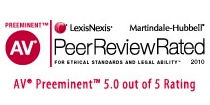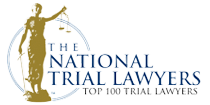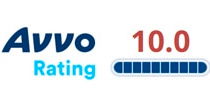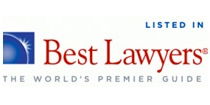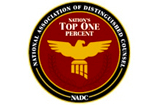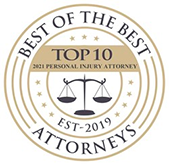 They have amazing lawyers!
They have worked on an impossible situation and exceeded all expectations in the resulting settlements. I would recommend the Steinberg Law Firm to anyone and everyone!
- Susan
My experience was excellent
From the first consultation to the end of my case I was kept updated step by step. My attorney worked hard for me and got me more than what I expected.
- Vanessa
I never felt like I was alone
My lawyer and his Paralegal were right with me the entire case. I never felt like I was alone. At every turn they were in my corner. Someone recommended me to Steinberg law firm and I gladly would do the same for someone else.
- Mike
I couldn't have asked for better
The people from the Steinberg group are top-notch. They handled my case extremely well, I couldn't have asked for a better performance. Thank you all so much for all you did for me.
- Brian
I am grateful for them!
At my worst, they honestly and carefully protected and defended my family on multiple levels. I'm a client for life and the integrity of this law firm is unmatched. Thank You Steinberg Law Family!!!
- Brandy
The people are thoughtful and professional
Questions and concerns always get answered and concerns are taken care of. Thank you all at Steinburg for a good experience and for showing me that you care about your clients.
- Joan
The best law firm
This the best law firm anyone could ever deal with. Mr. Pearlman will work hard to get everything that is owed to you. It was a pleasure to have been represented by this firm.
- Rena
A wonderful experience
Had a wonderful experience with Mr. Pearlman and his team. Thank you very much for your diligence and expertise.
- Meagan
I highly recommend them
They work as a team providing the best referrals and assistance to accomplish what my family and I needed. I highly recommend them because you won't be disappointed.
- Erika