South Carolina Hit by a Car on a Bicycle Accident Lawyer
Cycling is a popular pastime. People of South Carolina use bicycles as a mode of transportation, a form of exercise and recreational activity. However, cycling has many dangers associated with it. When sharing the road with motorized vehicles, bicycles are at risk of accidents. Accidents between vehicles and bicycles often result in injuries and even fatalities.
Bicycles do not have the same protections as cars. Bikes are also small and narrow, which impacts their visibility. The size and weight of a vehicle not only affects the ability to maneuver and the reaction time of drivers but also the severity of the injuries and damages.
If you or someone you love has been hit by a car while riding a bicycle, you may be entitled to compensation for your injuries and damages. Contact the Steinberg Law Firm to learn how we can help.
South Carolina Bicycle Laws
Bicycles and motorized vehicles must follow the same South Carolina laws and traffic laws. Bicycles have the same right to be on the roadway as other vehicles. Under the law, cars must stay a safe distance from bicyclists. State law requires cyclists to ride in the bike lane if there is one present. South Carolina does not have helmet laws in place. This means that cyclists are not required to wear a helmet.
Bicyclists Hit by Car in South Carolina
Even with laws and preventable measures, accidents between motorized vehicles and bicycles occur. When bicycles share the road with other vehicles, even when bicycles have their own lane, accidents still happen. State law requires bicycles to ride in bike lanes if ones are present on the road. When riding in bike lanes, bicycles travel alongside automobiles that are moving at much higher speeds. In a split second, a car may hit a bike. The accident may occur due to:
Motorist failure to see the bicycle
Cyclist failure to see the car
Distracted driving or cycling
Drunk driving
Improper signal or lane change
With no protective gear, bicycles are at risk for severe injuries and even death. Bicyclist fatalities in South Carolina average to approximately 20 people per year. The impact of a car hitting a bicycle may cause serious the following injuries:
Concussions
Contusions
Neck injuries
Abrasions
Lacerations
Strains
Fractures
Road rash
Determining Fault in South Carolina Bicycle Accident
If a vehicle driver hits a bicycle, the victim may pursue a lawsuit to compensate for their injuries and damages. Victims of such an accident need to show that the at-fault driver was negligent in their actions. In case of death of the cyclist, family members or a representative of the deceased victim's estate may seek to recover compensation from the at-fault party.
Sometimes both parties involved in the accident can be liable for the accident. Sometimes the cyclist is responsible for the accident. In such instances, the cyclist's actions during and leading up to the accident may affect the amount of compensation received.
Under South Carolina law, contributory negligence and comparative negligence apply when more than one party contributes to an accident. Contributory negligence may prevent a cyclist from collecting damages for their injuries if they are more at-fault for the accident than the driver of the vehicle that struck them. The cyclist may still receive legal compensation if their contribution to the accident is equal to or less than that of the driver. Comparative negligence decides how negligent each party is to the crash. The cyclist receives compensation minus the percentage of fault they had in the accident.
Filing a Lawsuit
When you or a loved one was hit by a car while riding a bicycle, you may be entitled to receive compensation for your injuries and recover damages for things like:
Lost wages
Time off from work or school
Tuition
Pain and suffering
Emotional distress
Continuing medical treatment
You may need to file a lawsuit to recover compensation for damages. Frequently, lawsuits are complex and time-consuming. The legal process requires knowledge of the law, court procedures and legal analysis. To help you navigate the complicated legal landscape, you should hire an experienced bicycle accident attorney of the Steinberg Law Firm.
Hiring an Attorney
If you or someone you love was hit by a car while riding a bicycle, you may be entitled to compensation and damages. To help you understand your rights, the Steinberg Law Firm stands ready to help. Contact the experienced South Carolina attorneys of the Steinberg Law Firm at (843) 720-2800 to protect your rights and help you with your case.
WE HAVE RECOVERED OVER $500 MILLION FOR CLIENTS IN THE LAST 10 YEARS, INCLUDING:
Leaders in the Legal Industry
Steinberg attorneys have been awarded numerous distinctions, such as Super Lawyers, Best Lawyers in America by U.S. News & World Report, Gedney M. Howe, Jr. Award for Outstanding Public Service, the SC Leadership in Law award, and has been voted Best Workers' Comp Firm in SC, among other distinctions.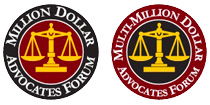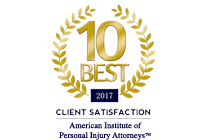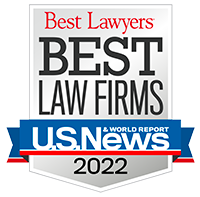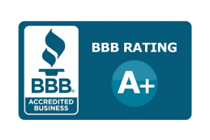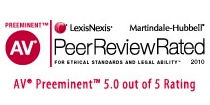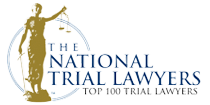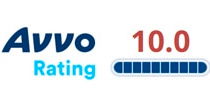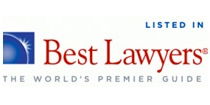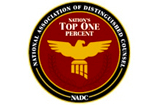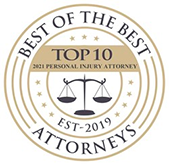 They have amazing lawyers!
They have worked on an impossible situation and exceeded all expectations in the resulting settlements. I would recommend the Steinberg Law Firm to anyone and everyone!
- Susan
My experience was excellent
From the first consultation to the end of my case I was kept updated step by step. My attorney worked hard for me and got me more than what I expected.
- Vanessa
I never felt like I was alone
My lawyer and his Paralegal were right with me the entire case. I never felt like I was alone. At every turn they were in my corner. Someone recommended me to Steinberg law firm and I gladly would do the same for someone else.
- Mike
I couldn't have asked for better
The people from the Steinberg group are top-notch. They handled my case extremely well, I couldn't have asked for a better performance. Thank you all so much for all you did for me.
- Brian
I am grateful for them!
At my worst, they honestly and carefully protected and defended my family on multiple levels. I'm a client for life and the integrity of this law firm is unmatched. Thank You Steinberg Law Family!!!
- Brandy
The people are thoughtful and professional
Questions and concerns always get answered and concerns are taken care of. Thank you all at Steinburg for a good experience and for showing me that you care about your clients.
- Joan
The best law firm
This the best law firm anyone could ever deal with. Mr. Pearlman will work hard to get everything that is owed to you. It was a pleasure to have been represented by this firm.
- Rena
A wonderful experience
Had a wonderful experience with Mr. Pearlman and his team. Thank you very much for your diligence and expertise.
- Meagan
I highly recommend them
They work as a team providing the best referrals and assistance to accomplish what my family and I needed. I highly recommend them because you won't be disappointed.
- Erika