South Carolina Fatal Boat Accident Lawyer
Injury Attorneys for Boat Crashes Resulting in Death
Losing a loved one in a South Carolina boat accident is a tragedy that no family should ever need to confront. However, each year, more than 400 people die in fatal boat accidents, leaving thousands of family members grieving their losses. Adding to the tragedy and frustration families deal with is that most boat accidents are entirely preventable.
At the Steinberg Law Firm, our dedicated team of South Carolina wrongful death lawyers has extensive experience handling all types of accident claims, including those involving fatal boat accidents. We understand that this is a challenging time for you and your family and that the thought of bringing a personal injury lawsuit in the wake of your loss may seem overwhelming. We are here to help. From the moment you meet with us, we will treat you with respect, answering all your questions so you can make the best decision for you and your family.
Fatal Boat Accident Statistics
Boat accidents are common in coastal states. Not only do boating accidents occur with regular frequency, but they are also likely to result in serious injury or death. According to the United States Coast Guard, there were more than 4,168 boat accidents in a recent year, claiming more than 600 lives.
The Coast Guard's most recent report highlights the following as the most common causes of fatal boating accidents:
Operator inattention
Improper lookout
Operator inexperience
Excessive speed
Alcohol use
Alcohol use is perhaps the most notorious contributing factor to boat accidents, as it is entirely avoidable. Yet, despite the known risks of boating under the influence, the Coast Guard estimates that 23 percent of all fatal boating accidents involve an operator under the influence of alcohol.
Of the 439 drowning deaths related to boat accidents in 2019, 57 people wore a life jacket. Aside from drowning, the other leading causes of death in boating accidents are physical trauma, cardiac arrest, carbon monoxide poisoning, and hypothermia.
What Is a Wrongful Death Claim, and How Can They Help Grieving Families?
The term wrongful death refers to a specific type of personal injury claim brought by the surviving loved ones of a deceased accident victim. To prove a wrongful death claim, a family member must be able to establish that another person's "wrongful act, neglect, or default" caused the death of their loved one. A family can pursue a wrongful death claim based on any accident, including boat accidents.
Under state law, a wrongful death claim must be brought by the executor or administrator of the deceased accident victim's estate within three years of their death. Any damages awarded in a wrongful death claim are payable to the deceased's victim's surviving spouse and children. If the deceased did not leave behind a spouse or children, the victim's parents or other heirs would receive the proceeds.
If a family successfully brings a wrongful death claim, they can recover compensation related to their loss. While every boating accident case is unique, families may be able to recover for the following through a wrongful death claim:
Medical expenses
Funeral and burial expenses
Lost wages and benefits, including future earnings
Loss of support or companionship
Mental anguish
In some rare cases, family members may also obtain punitive damages. Unlike the other types of personal injury damages awarded in a wrongful death claim, punitive damages are used to punish a defendant for their heinous conduct. Punitive damages are hard to prove and are only awarded when the defendant's actions were reckless, willful, or intentional.
Contact the Wrongful Death Boat Accident Lawyers at the Steinberg Law Firm
If you recently lost a loved one in a fatal South Carolina boating accident, this is undoubtedly a challenging time for you and your family. The Steinberg Law Firm can help. We recognize that you may not be ready to file a claim today, and we will never pressure you to proceed until you are ready. We see our role as helping to educate you about your options so you can make the best decision for yourself and your family. We will always treat you with respect and never try to sell you our services. Over the past 95 years, we have represented countless families going through a situation similar to the one you find yourself in. When you are ready to talk to a lawyer about the boat accident that claimed your loved one's life, you can reach a Steinberg Law Firm attorney at 843-720-2800. You can also contact us through our online form, and one of our attorneys will get back to you shortly.
WE HAVE RECOVERED OVER $500 MILLION FOR CLIENTS IN THE LAST 10 YEARS, INCLUDING:
Leaders in the Legal Industry
Steinberg attorneys have been awarded numerous distinctions, such as Super Lawyers, Best Lawyers in America by U.S. News & World Report, Gedney M. Howe, Jr. Award for Outstanding Public Service, the SC Leadership in Law award, and has been voted Best Workers' Comp Firm in SC, among other distinctions.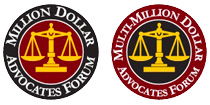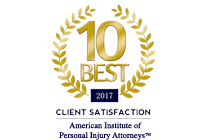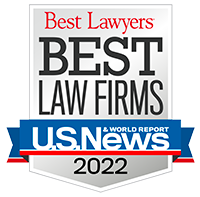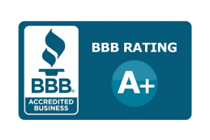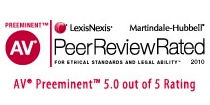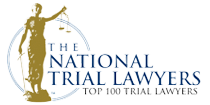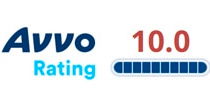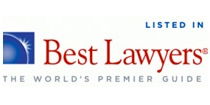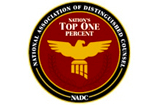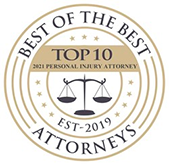 They have amazing lawyers!
They have worked on an impossible situation and exceeded all expectations in the resulting settlements. I would recommend the Steinberg Law Firm to anyone and everyone!
- Susan
My experience was excellent
From the first consultation to the end of my case I was kept updated step by step. My attorney worked hard for me and got me more than what I expected.
- Vanessa
I never felt like I was alone
My lawyer and his Paralegal were right with me the entire case. I never felt like I was alone. At every turn they were in my corner. Someone recommended me to Steinberg law firm and I gladly would do the same for someone else.
- Mike
I couldn't have asked for better
The people from the Steinberg group are top-notch. They handled my case extremely well, I couldn't have asked for a better performance. Thank you all so much for all you did for me.
- Brian
I am grateful for them!
At my worst, they honestly and carefully protected and defended my family on multiple levels. I'm a client for life and the integrity of this law firm is unmatched. Thank You Steinberg Law Family!!!
- Brandy
The people are thoughtful and professional
Questions and concerns always get answered and concerns are taken care of. Thank you all at Steinburg for a good experience and for showing me that you care about your clients.
- Joan
The best law firm
This the best law firm anyone could ever deal with. Mr. Pearlman will work hard to get everything that is owed to you. It was a pleasure to have been represented by this firm.
- Rena
A wonderful experience
Had a wonderful experience with Mr. Pearlman and his team. Thank you very much for your diligence and expertise.
- Meagan
I highly recommend them
They work as a team providing the best referrals and assistance to accomplish what my family and I needed. I highly recommend them because you won't be disappointed.
- Erika