Helmet Laws and Motorcycle Accidents
Motorcycle riders are inherently at a disadvantage compared to motorists in passenger vehicles. A motorcycle's small size and lack of a protective enclosure mean that motorcycle operators and passengers are at a much greater risk for catastrophic injuries when involved in an accident.
Helmets dramatically improve one's chances of surviving an accident, but whether or not you choose to wear one, you have the right to obtain compensation from a negligent party. To learn more about South Carolina helmet laws, please contact the Steinberg Law Firm today at 843-720-2800 to schedule your free consultation.
HELMET LAWS IN SOUTH CAROLINA
In the state of South Carolina, all motorcycle operators and passengers under the age of 21 are required to wear a helmet that has been approved by the Office of Highway Safety. Such helmets must include certain features, like a chin strap or neck strap, and reflectors. Drivers and passengers aged 21 and over are not required to wear helmets.
MOTORCYCLE ACCIDENT STATISTICS
Even though South Carolina doesn't require motorists 21 and over to wear helmets, our motorcycle accident lawyers always recommend that motorcycle operators and passengers do so. Consider these statistics from the National Highway Traffic Safety Administration (NHTSA):
More than 80 percent of motorcycle crashes result in the motorcyclist's injury or death.
Wearing a helmet reduces your risk of death in a car accident by nearly one-third.
Motorcycle riders who don't wear helmets are 40 percent more likely to sustain a fatal head injury in a crash than those who do.
But it's not just about safety. Wearing a helmet can help your case when you file a lawsuit against a careless party that causes an accident. Wearing a helmet shows that you are a responsible biker and can help steer a case in your favor.
If you choose not to wear a helmet and sustain head injuries in a motorcycle accident, then it is easier for the other side to argue that your injuries could have been less severe had you worn head protection. This is a classic maneuver for defendants looking to avoid paying victims what they deserve.
Personal Injury Lawyers Representing Charleston & nearby areas of South Carolina
CHARLESTON'S MOTORCYCLE CRASH LAWYER
Motorcycle law is a complex branch of South Carolina law. If you've been injured in an accident, you need a qualified motorcycle accident attorney on your side to help you recover all of the damages to which you are entitled. Please contact the Steinberg Law Firm today at 843-720-2800 to schedule your free consultation with one of our South Carolina helmet law attorneys.
WE HAVE RECOVERED OVER $500 MILLION FOR CLIENTS IN THE LAST 10 YEARS, INCLUDING:
Leaders in the Legal Industry
Steinberg attorneys have been awarded numerous distinctions, such as Super Lawyers, Best Lawyers in America by U.S. News & World Report, Gedney M. Howe, Jr. Award for Outstanding Public Service, the SC Leadership in Law award, and has been voted Best Workers' Comp Firm in SC, among other distinctions.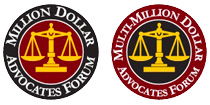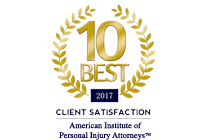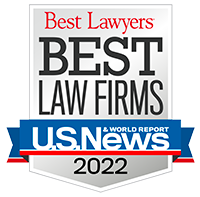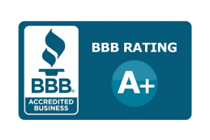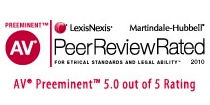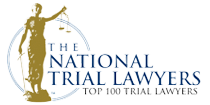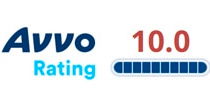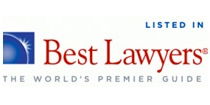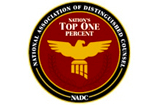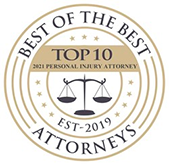 They have amazing lawyers!
They have worked on an impossible situation and exceeded all expectations in the resulting settlements. I would recommend the Steinberg Law Firm to anyone and everyone!
- Susan
My experience was excellent
From the first consultation to the end of my case I was kept updated step by step. My attorney worked hard for me and got me more than what I expected.
- Vanessa
I never felt like I was alone
My lawyer and his Paralegal were right with me the entire case. I never felt like I was alone. At every turn they were in my corner. Someone recommended me to Steinberg law firm and I gladly would do the same for someone else.
- Mike
I couldn't have asked for better
The people from the Steinberg group are top-notch. They handled my case extremely well, I couldn't have asked for a better performance. Thank you all so much for all you did for me.
- Brian
I am grateful for them!
At my worst, they honestly and carefully protected and defended my family on multiple levels. I'm a client for life and the integrity of this law firm is unmatched. Thank You Steinberg Law Family!!!
- Brandy
The people are thoughtful and professional
Questions and concerns always get answered and concerns are taken care of. Thank you all at Steinburg for a good experience and for showing me that you care about your clients.
- Joan
The best law firm
This the best law firm anyone could ever deal with. Mr. Pearlman will work hard to get everything that is owed to you. It was a pleasure to have been represented by this firm.
- Rena
A wonderful experience
Had a wonderful experience with Mr. Pearlman and his team. Thank you very much for your diligence and expertise.
- Meagan
I highly recommend them
They work as a team providing the best referrals and assistance to accomplish what my family and I needed. I highly recommend them because you won't be disappointed.
- Erika