Did You Slip and Fall at Marshalls in South Carolina? Let Our Attorneys Help You
Thousands of customers shop at Marshalls in South Carolina every week. During sales events and holiday seasons, the number of people shopping at Marshalls at the same time may increase. Marshalls locations in South Carolina have a duty to each customer to keep the store reasonably safe. Regular inspections of the condition of the store during business hours are necessary because Marshalls has a duty to protect and warn customers of foreseeable harm in the store or parking lot. If Marshalls breaches this duty and a shopper slips and falls on its premises, it may be responsible for any and all injuries sustained.
If you were injured while shopping at Marshalls in South Carolina, call the Steinberg Law Firm at (843) 720-2800 for a free consultation with an experienced slip and fall lawyer.
Customer Slip and Fall Injuries at South Carolina Marshalls Stores
Slip and falls are one of the leading causes of nonfatal injuries. They frequently occur in South Carolina retail stores. While many slip and fall injuries are not life-threatening, they may affect and change your life. Common causes of slip and fall accidents include:
Merchandise falling off of shelves
Slippery floors due to snow or ice
Wet floors due to spilled liquids
Defective or lack of handrails
Aisle obstructions
Ice and snow on walkways, entranceways and parking lot
Broken steps or stairs
Slip and fall injuries may be minor or severe. They include:
Neck injuries
Back injuries
Facial injuries
Broken bones and fractures
Cuts and abrasions
After your slip and fall accident at a Marshalls store in South Carolina, you may have medical costs and a loss of enjoyment of your life because of your injuries. You may be entitled to compensation for your injuries in the form of:
Past and future medical expenses
Lost wages and future wages
Pain and suffering
Mental anguish
Loss of earning capacity
Damage to personal property
What to Do After a Slip and Fall Accident at Marshalls in South Carolina
As a result of your slip and fall at a Marshalls location in South Carolina, you may become disoriented. A fall happens so quickly that it may take a few seconds or more to regain your composure. Here are some steps to take after your slip and fall accident at Marshalls:
1. Get medical attention immediately after your fall.
2. Do not give any statements to or sign any documents from any Target employees or representatives.
3. Get an incident report from the store manager.
4. Document everything involving the accident, including:
Date, time and location of your slip and fall
Details about your fall
Photographs of your injuries immediately after and days after your fall
Names of witnesses, if possible or if any
5. Keep all records concerning your fall, including medical reports and bills.
Contact an attorney to handle your case and protect your rights. Call the Steinberg Law Firm at (843) 720-2800 and hire an experienced South Carolina personal injury attorney.
WE HAVE RECOVERED OVER $500 MILLION FOR CLIENTS IN THE LAST 10 YEARS, INCLUDING:
Leaders in the Legal Industry
Steinberg attorneys have been awarded numerous distinctions, such as Super Lawyers, Best Lawyers in America by U.S. News & World Report, Gedney M. Howe, Jr. Award for Outstanding Public Service, the SC Leadership in Law award, and has been voted Best Workers' Comp Firm in SC, among other distinctions.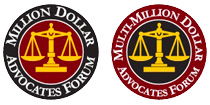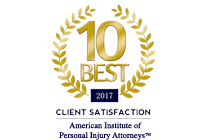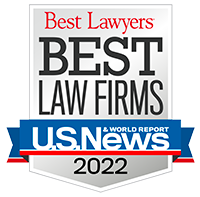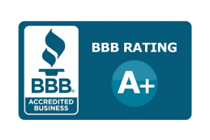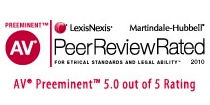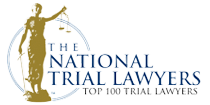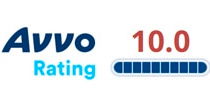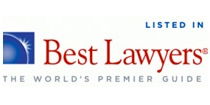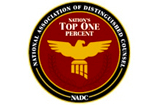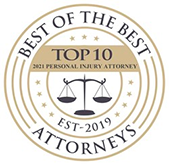 They have amazing lawyers!
They have worked on an impossible situation and exceeded all expectations in the resulting settlements. I would recommend the Steinberg Law Firm to anyone and everyone!
- Susan
My experience was excellent
From the first consultation to the end of my case I was kept updated step by step. My attorney worked hard for me and got me more than what I expected.
- Vanessa
I never felt like I was alone
My lawyer and his Paralegal were right with me the entire case. I never felt like I was alone. At every turn they were in my corner. Someone recommended me to Steinberg law firm and I gladly would do the same for someone else.
- Mike
I couldn't have asked for better
The people from the Steinberg group are top-notch. They handled my case extremely well, I couldn't have asked for a better performance. Thank you all so much for all you did for me.
- Brian
I am grateful for them!
At my worst, they honestly and carefully protected and defended my family on multiple levels. I'm a client for life and the integrity of this law firm is unmatched. Thank You Steinberg Law Family!!!
- Brandy
The people are thoughtful and professional
Questions and concerns always get answered and concerns are taken care of. Thank you all at Steinburg for a good experience and for showing me that you care about your clients.
- Joan
The best law firm
This the best law firm anyone could ever deal with. Mr. Pearlman will work hard to get everything that is owed to you. It was a pleasure to have been represented by this firm.
- Rena
A wonderful experience
Had a wonderful experience with Mr. Pearlman and his team. Thank you very much for your diligence and expertise.
- Meagan
I highly recommend them
They work as a team providing the best referrals and assistance to accomplish what my family and I needed. I highly recommend them because you won't be disappointed.
- Erika