South Carolina Truck Accidents Caused by Tire Debris in Road
Was Your Car Crash a Result of Hitting Truck Tire Pieces on the Road?
Motorists encounter many different types of hazards when driving down busy roads or highways. While obstacles like trash, tree branches, and roadkill can be nuisances, they are unlikely to create significant problems. On the other hand, tire debris from an 18-wheeler can cause accidents that result in serious injuries and vehicle damage. If you have been injured due to tire debris in the roadway, reach out to an experienced South Carolina truck accident lawyer. The Steinberg Law Firm can help you get the compensation you need.
Dangers of Tire Debris
Shredded rubber scattered across highway lanes usually indicates a tire blowout. Although both cars and trucks can have tire blowouts, debris from commercial trucks is hazardous given their massive size. According to the National Highway Traffic Safety Administration, 612 people were killed in tire-related crashes in 2019.
Tire debris poses a genuine threat of serious, even deadly, accidents. When a semi-truck has a tire blowout, the rubber shards can fly into traffic and strike other cars. Along with littering the road, the tire debris creates hazards for other motorists who are forced to swerve quickly to avoid it. Not only can tire debris damage a car, but it can even cause a driver to lose control of the steering wheel. 
What Causes Tire Blowouts?
Tire blowouts occur when a tire bursts or rapidly loses air pressure and shreds into pieces, resulting in dangerous debris on South Carolina roads. Worn, underinflated, or defective tires on an 18-wheeler can put unsuspecting drivers on the highway at risk of an accident. There are many different reasons tire blowouts can happen. Here are some common causes:
Overloaded or overweight trailer
Tire damage from potholes, nails, or other objects
Tire manufacturing defects
Low tire pressure
Old or worn-out tires
Lack of tread due to high mileage
Overheating
Driving at high speeds
Every tractor-trailer has a weight limit. Fully loaded tractor-trailers can weigh up to 80,000 pounds. Overloading a truck beyond its maximum weight can overwhelm tires to the point of explosion.
All drivers are responsible for ensuring their vehicles are safe and in working order. Checking tire pressure regularly and replacing aging tires can help avoid blowouts. When a truck driver and trucking company fail to perform routine maintenance and inspections, it can increase the chances of a tire blowout.
Injuries from Tire Debris Accidents
When a vehicle is involved in a tire debris accident, its occupants can suffer serious injuries. They are likely to face expensive medical bills and a lengthy recovery period that requires time off work. Injuries can range from lacerations and bruises to broken bones and head injuries or long-term conditions. The car may also need significant repairs or be completed totaled and need to be replaced.
 
Many South Carolina drivers who have sustained injuries or property damage because of tire debris in the road wonder what legal options are available after an accident. A lawyer can help crash victims hold the negligent truck driver or trucking company responsible for the harm they caused. If you were injured in a truck accident caused by a tire blowout, you can file a claim for damages including, but not limited to:
Medical expenses
Lost wages
Property damage
Pain and suffering
Who is Responsible?
Truck tires, just like car tires, need to be replaced when they do not function properly. In many cases, tire debris accidents occur because the truck driver or trucking company has failed to maintain the truck adequately. While every vehicle has a chance of getting flat tires, truck drivers are held to a higher standard than other motorists as they are experienced, commercial drivers.
 
Truck drivers and trucking companies are responsible for ensuring their vehicles are safe as per state and federal regulations. That includes keeping logs of any repairs required for the truck. When their failure to follow basic safety standards results in an injury-causing crash, they can be held accountable through a lawsuit
 
The Steinberg Law Firm has extensive experience with such cases. We will examine the trucking company's records in detail, as well as the evidence at the accident scene. Our legal team will determine whether the truck's tires were appropriately maintained and determine the circumstances that led to a tire blowout, such as overloading of the trailer or worn-out treads.
 
Our truck accident lawyers will explore all available avenues. It may make sense to file a product liability lawsuit against a manufacturer for defective tires in some cases. We will help you determine who was responsible for your accident and ensure they do not avoid liability.
Talk to a Truck Accident Attorney in South Carolina at The Steinberg Law Firm
For a free review of your case, call us at 843-720-2800.
 
If you were injured in an accident after your vehicle encountered tire debris, we can help. The skilled truck accident attorneys at the Steinberg Law Firm are dedicated to using our extensive experience to obtain compensation for you and protect your legal rights. Call us today at 843-720-2800 to learn more. Our initial consultation is confidential and completely free of charge.
WE HAVE RECOVERED OVER $500 MILLION FOR CLIENTS IN THE LAST 10 YEARS, INCLUDING:
Leaders in the Legal Industry
Steinberg attorneys have been awarded numerous distinctions, such as Super Lawyers, Best Lawyers in America by U.S. News & World Report, Gedney M. Howe, Jr. Award for Outstanding Public Service, the SC Leadership in Law award, and has been voted Best Workers' Comp Firm in SC, among other distinctions.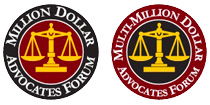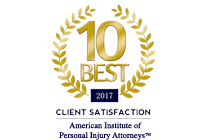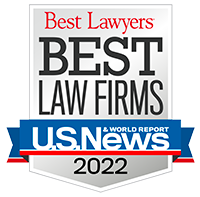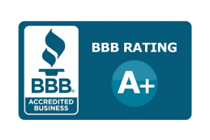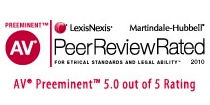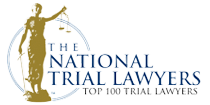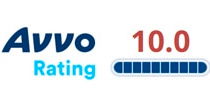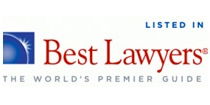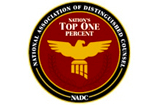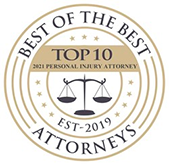 They have amazing lawyers!
They have worked on an impossible situation and exceeded all expectations in the resulting settlements. I would recommend the Steinberg Law Firm to anyone and everyone!
- Susan
My experience was excellent
From the first consultation to the end of my case I was kept updated step by step. My attorney worked hard for me and got me more than what I expected.
- Vanessa
I never felt like I was alone
My lawyer and his Paralegal were right with me the entire case. I never felt like I was alone. At every turn they were in my corner. Someone recommended me to Steinberg law firm and I gladly would do the same for someone else.
- Mike
I couldn't have asked for better
The people from the Steinberg group are top-notch. They handled my case extremely well, I couldn't have asked for a better performance. Thank you all so much for all you did for me.
- Brian
I am grateful for them!
At my worst, they honestly and carefully protected and defended my family on multiple levels. I'm a client for life and the integrity of this law firm is unmatched. Thank You Steinberg Law Family!!!
- Brandy
The people are thoughtful and professional
Questions and concerns always get answered and concerns are taken care of. Thank you all at Steinburg for a good experience and for showing me that you care about your clients.
- Joan
The best law firm
This the best law firm anyone could ever deal with. Mr. Pearlman will work hard to get everything that is owed to you. It was a pleasure to have been represented by this firm.
- Rena
A wonderful experience
Had a wonderful experience with Mr. Pearlman and his team. Thank you very much for your diligence and expertise.
- Meagan
I highly recommend them
They work as a team providing the best referrals and assistance to accomplish what my family and I needed. I highly recommend them because you won't be disappointed.
- Erika