Frequently Asked Questions about Workers' Compensation
We hope the answers below will help you understand Workers' Compensation in South Carolina. If you still have questions about work accidents, getting compensated for your injuries, or the workers' comp process, contact our office any time to get the answers you need. Our team of attorneys can help you every step of the way.
What should I do if I was injured on the job?
If you have been injured on the job, you must inform your employer of your injury as soon as you can. You can report this injury to a supervisor, manager, or safety administrator through writing or in person. You have 90 days to report an on-the-job injury, but you are encouraged to report your injury as soon as possible to lessen the chances of your claim being denied by the insurance company or your employer. After this, you have two years to file a claim for benefits.
How much compensation will I receive for a workplace injury?
Under South Carolina workers' comp law, you are eligible for 66 2/3 percent of your average weekly wage. Your average weekly wage is determined by a calculation based on your wages in the four quarters prior to your injury. In addition, compensation may not exceed the maximum average weekly wage set by the South Carolina Department of Employment and Workforce.
Can I be compensated for missing time from work?
There is a seven day waiting period in South Carolina between the time of your workplace injury and time of payment. After seven days, you may be eligible for workers' compensation payments. If your injury lasts more than 14 days, then you will be paid for the seven day waiting period.
How long does workers' compensation last?
Your workers' compensation payments should last until your doctor gives you permission to return to work. If your injury lasts more than 150 days, your employer will have to ask you to sign a receipt of compensation after 15 days back at work. If you return to work before 150 days, you will have time to assess whether you agree with the termination of your workers' compensation payment and file for a hearing if you disagree. A workers' compensation lawyer can help you determine whether you should still be receiving payment.
Do I have to work if my doctor approves "light duty" work?
If your doctor approves you for "light duty" work, you must return to work. Refusing to go back to work could cause your compensation to be terminated. If you believe that you are not healthy enough to perform your job duties, you can request a hearing. In this case, an experienced workplace accident attorney can help you take the necessary legal steps to protect your health and well-being.
Does workers' compensation cover expenses associated with traveling to medical offices?
If you are required to travel more than ten miles from your home to seek medical care during your recovery period, you will be reimbursed. As of 2004, the South Carolina Workers' Compensation Commission approved reimbursement for trips to the pharmacy that are more than ten miles from a person's home. Those who travel more than ten miles from their homes to a pharmacy or doctor will be reimbursed at a rate of 56 cents per mile (effective January 1, 2014).
Personal Injury Lawyers Representing Charleston & nearby areas of South Carolina
For more information about Workers' Compensation Law or if you have a specific question about filing workers comp claims or a work related injury, please contact the Steinberg Law Firm for a free consultation with one of our Charleston area Workers' Compensation Attorneys. Calls are answered 24/7.
WE HAVE RECOVERED OVER $500 MILLION FOR CLIENTS IN THE LAST 10 YEARS, INCLUDING:
Leaders in the Legal Industry
Steinberg attorneys have been awarded numerous distinctions, such as Super Lawyers, Best Lawyers in America by U.S. News & World Report, Gedney M. Howe, Jr. Award for Outstanding Public Service, the SC Leadership in Law award, and has been voted Best Workers' Comp Firm in SC, among other distinctions.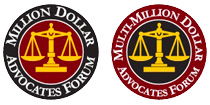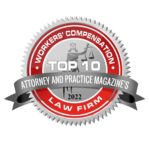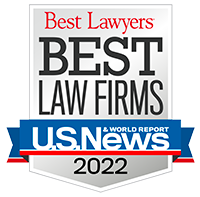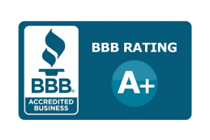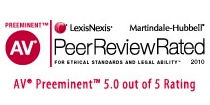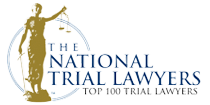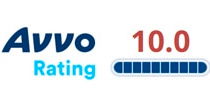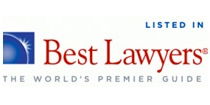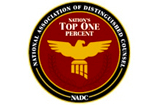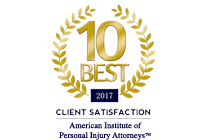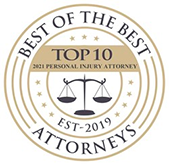 They have amazing lawyers!
They have worked on an impossible situation and exceeded all expectations in the resulting settlements. I would recommend the Steinberg Law Firm to anyone and everyone!
- Susan
My experience was excellent
From the first consultation to the end of my case I was kept updated step by step. My attorney worked hard for me and got me more than what I expected.
- Vanessa
I never felt like I was alone
My lawyer and his Paralegal were right with me the entire case. I never felt like I was alone. At every turn they were in my corner. Someone recommended me to Steinberg law firm and I gladly would do the same for someone else.
- Mike
I couldn't have asked for better
The people from the Steinberg group are top-notch. They handled my case extremely well, I couldn't have asked for a better performance. Thank you all so much for all you did for me.
- Brian
I am grateful for them!
At my worst, they honestly and carefully protected and defended my family on multiple levels. I'm a client for life and the integrity of this law firm is unmatched. Thank You Steinberg Law Family!!!
- Brandy
The people are thoughtful and professional
Questions and concerns always get answered and concerns are taken care of. Thank you all at Steinburg for a good experience and for showing me that you care about your clients.
- Joan
The best law firm
This the best law firm anyone could ever deal with. Mr. Pearlman will work hard to get everything that is owed to you. It was a pleasure to have been represented by this firm.
- Rena
A wonderful experience
Had a wonderful experience with Mr. Pearlman and his team. Thank you very much for your diligence and expertise.
- Meagan
I highly recommend them
They work as a team providing the best referrals and assistance to accomplish what my family and I needed. I highly recommend them because you won't be disappointed.
- Erika