Life After A Workplace Accident – Kids Chance of South Carolina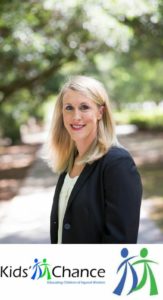 The Steinberg Law Firm has dedicated its efforts to helping injured people in the Charleston area since 1927. For those who have been fatally or seriously injured in the workplace, the legal documentation is just the beginning of their journey after an accident. Partnering with Kid's Chance of South Carolina has allowed the Steinberg Law Firm to provide opportunities for the children of workers that have been fatally or seriously injured in the workplace with scholarships, educational, and vocational trainings.
Thousands of workers are killed in work-related accidents each year. Often, after the legal documentation has been finished, life moves on for many. This is not the case for the families that have lost a parent or guardian they are dependent on. With a seriously debilitating injury or death, families are at the mercy of circumstances out of their control and must adjust to a new structure of one guardian or one income; these life changes can make it difficult to provide financial opportunities for the dependents of the victim.
With the continuous rise of tuition costs for both public and private schools, President Mathew O. Riddle of Kid's Chance saw a need to help these families progress into the future and obtain a post secondary education. Through Kid's Chance, children under the age of 25 that are heading into post secondary schooling are eligible for a scholarship that may be renewed for eight semesters. It is the only non-profit program in South Carolina dedicated to providing assistance to children that have unfortunately dealt with the effects of their guardians injury in the workplace.
Steinberg Attorney, Catie Meehan currently serves on the Board of Directors for Kid's Chance and is excited to see how the relationship between the Steinberg Law Firm and Kid's Chance will grow in the future! If you know a loved one that could benefit from the services or scholarship opportunities Kid's Chance offers, please check out their website here. If you are interested in attending one of their events, browse their calendar here!