Steinberg Lawyer Michael J. Jordan Settles Case of Injured Motorcyclist for $925,000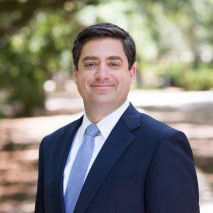 Attorney Michael J. Jordan of the Steinberg Law Firm, has agreed to a settlement of $925,000 for a client who suffered from severe personal injury related to a motorcycle accident. In 2014, as the client was riding his motorcycle when another driver collided with him while exiting a private driveway. Upon impact, Jordan's client was ejected from his motorcycle. The injuries resulting from the collision may have permanent effects.
The accident occurred when the driver failed to yield right of way to the motorcycle. Mr. Jordan's client, 44, was immediately rushed to the emergency room. At the hospital he was transferred to the trauma unit where he underwent numerous diagnostic tests and surgeries.
Due to the severity of the accident, Mr. Jordan's client accumulated medical bills, lost wages and other financial damages. He was forced to take time off work due to his injuries and underwent physical therapy after multiple surgeries. In negotiating the settlement, Mr. Jordan persisted that the damages were extreme and the liability of the other driver should cover all accident-related expenses of his client.
Attorney Michael J. Jordan was resilient in his demands for his client's justice. He believes that all innocent injured people should be able to recover compensation they deserve. Mr. Jordan will fight diligently every client. Named one of the Best Lawyers of America in 2016, 2017 and 2018, Mr. Jordan continues his work in personal injury law with utmost care and passion.