Goose Creek Nursing Home Abuse Lawyers
One of the most difficult decisions a family can make comes when a loved one needs day-to-day care. Choosing a nursing facility that will help your loved one stay healthy, safe and happy can be an agonizing process, especially when options are limited.
Despite the extensive consideration and research that goes into choosing the best facility, incidents of elder abuse in nursing homes occur far too often. When a family places its trust in a care facility, they expect that their loved one will be treated with nothing but respect, dignity and diligence.
The Steinberg Law Firm is committed to holding the facilities and staff members that breach that trust accountable for their actions. If your loved one was abused or mistreated in a South Carolina nursing facility contact the Steinberg Law Firm for help.
Nursing Home Abuse Statistics
Elder abuse is not an uncommon occurrence. One in ten people age 60 and older report having first-hand experience with some form of elder abuse. Of South Carolina's five million residents, 1.1 million of them are senior citizens over age 60. This demographic is only expected to increase in the next decade, making elder abuse a growing problem.
More than two million reports of elder abuse are made every year. Even more shocking, however, is that this number is only a portion of the incidents that occur. It is believed that as few as one in 14 cases of senior abuse are reported. Many victims are unable to speak up and come forward and get help. Sadly, many abusers continue unchecked for a long time.
Types of Nursing Home Abuse
Nursing home abuse occurs when a doctor, nurse, staff member, aide, maintenance personnel or a visitor causes harm to a nursing facility resident. Sometimes the abuse is an intentional act of malfeasance. Sometimes it is the result of negligence.
Nursing home abuse can include:
• Physical abuse
• Emotional abuse
• Sexual abuse
• Financial abuse
• Neglect
No matter what the reason or cause for abuse or neglect, it can serve as a foundation for a nursing home abuse and negligence lawsuit.
Financial Abuse
At a nursing home facility, financial abuse can take the form of theft or fraud. In this form of abuse, there are fewer obvious signs. Often, because nursing home residents have little control over their finances, they never even realize they were a victim of a crime. Some common examples of financial abuse in a nursing home setting include:
• Stolen property
• Identity theft
• Exploitation
• Extorsion
• Withholding money from a resident
Physical Abuse
Physical abuse takes many forms. The number one sign of physical abuse at nursing homes is the appearance of injuries for which there is no explanation. Examples of physical abuse in a nursing home include:
• Pressure ulcers
• Bruising
• Abrasions and cuts
• Rashes caused by wet clothing
• Malnutrition and dehydration
• Withholding of drugs
• Use of undue physical or chemical restraints
• Over-administration of sedatives
Emotional Abuse
Emotional abuse is extremely damaging to nursing home residents. Emotional abuse includes, making verbal and/or violent threats toward a resident, abandonment, intimidation of the resident and disregard to the needs of a patient. Signs of emotional abuse can be subtle but sudden changes of mood, habits and behavior may indicate that something is amiss.
Emotional abuse includes:
• Threats
• Intimidation
• Social isolation
• Name calling
Emotional abuse is the most widely reported type of nursing home abuse.
Nursing Home Neglect
Neglect is often the result of a lack of action or attention in activities such as:
• Inadequate supervision and monitoring
• Denial of food and/or drink
• Failure to provide necessary clothing, toiletries, etc.
• Unsanitary conditions
• Missed or late medications
• Insufficient medical care (e.g. failure to change wound dressings)
• Lack of personal hygiene
Although neglect may not be deliberate, the results can be serious and even deadly.
Causes of Nursing Home Abuse
Why is nursing home abuse and negligence so prevalent? There are many reasons.
One of the biggest causes of elder abuse in nursing homes is understaffing. Understaffing is a chronic issue in nursing homes, and it creates an atmosphere where abuse thrives.
In many cases, staff members, aides, and other personnel who work with residents are not trained or qualified to do so because there are not enough people to do the work. Understaffed facilities also tend to lack adequate supervision of employees and residents.
Another complication is that many elderly residents have a difficult time trying to make their abuse complaint heard and taken seriously. Seniors might not recognize the abuse or can be manipulated into keeping it a secret. Memory and cognitive ability decline with age, making the nuances of abusive behaviors much harder to detect and report. Nursing home residents also sometimes are isolated from family and friends which makes it hard for them to notice that something is wrong.
Who Is Liable for Nursing Home Abuse?
Seniors living in care facilities have a legal right to be free from financial, physical, sexual or mental abuse. If your loved one has been abused in a nursing home facility, you may wish to file a civil lawsuit seeking compensation for the harm they have suffered.
When you file a claim, you might be able to hold a nursing home liable for the abuse and negligence if you can show that the nursing home breached its duty of care to the patient. The nursing home staff and management can be held accountable for damages.
Nursing home employees are agents acting on behalf of the home. Furthermore, if the nursing home has substandard protections for residents, inadequate staffing that caused harm to a resident or the building was not properly maintained the home itself may also be held responsible.
An attorney with experience in nursing home abuse cases will be able to look at the evidence in the case and determine who is liable for damages. There could be multiple parties that share fault.
Goose Creek Nursing Home Abuse Attorneys
If a family member has suffered from nursing home abuse or negligence, the Steinberg Law Firm is ready to help pursue the justice and compensation they deserve. Call the Steinberg Law Firm at 843-720-2800 to speak to an experienced Goose Creek nursing home abuse attorney.
WE HAVE RECOVERED OVER $500 MILLION FOR CLIENTS IN THE LAST 10 YEARS, INCLUDING:
Leaders in the Legal Industry
Steinberg attorneys have been awarded numerous distinctions, such as Super Lawyers, Best Lawyers in America by U.S. News & World Report, Gedney M. Howe, Jr. Award for Outstanding Public Service, the SC Leadership in Law award, and has been voted Best Workers' Comp Firm in SC, among other distinctions.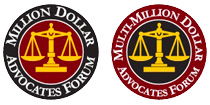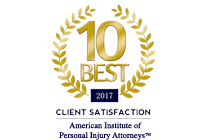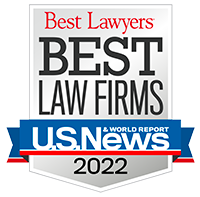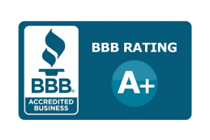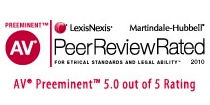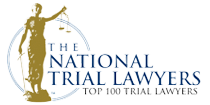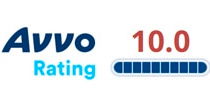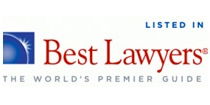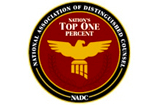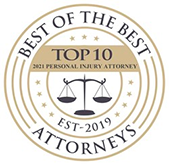 They have amazing lawyers!
They have worked on an impossible situation and exceeded all expectations in the resulting settlements. I would recommend the Steinberg Law Firm to anyone and everyone!
- Susan
My experience was excellent
From the first consultation to the end of my case I was kept updated step by step. My attorney worked hard for me and got me more than what I expected.
- Vanessa
I never felt like I was alone
My lawyer and his Paralegal were right with me the entire case. I never felt like I was alone. At every turn they were in my corner. Someone recommended me to Steinberg law firm and I gladly would do the same for someone else.
- Mike
I couldn't have asked for better
The people from the Steinberg group are top-notch. They handled my case extremely well, I couldn't have asked for a better performance. Thank you all so much for all you did for me.
- Brian
I am grateful for them!
At my worst, they honestly and carefully protected and defended my family on multiple levels. I'm a client for life and the integrity of this law firm is unmatched. Thank You Steinberg Law Family!!!
- Brandy
The people are thoughtful and professional
Questions and concerns always get answered and concerns are taken care of. Thank you all at Steinburg for a good experience and for showing me that you care about your clients.
- Joan
The best law firm
This the best law firm anyone could ever deal with. Mr. Pearlman will work hard to get everything that is owed to you. It was a pleasure to have been represented by this firm.
- Rena
A wonderful experience
Had a wonderful experience with Mr. Pearlman and his team. Thank you very much for your diligence and expertise.
- Meagan
I highly recommend them
They work as a team providing the best referrals and assistance to accomplish what my family and I needed. I highly recommend them because you won't be disappointed.
- Erika