South Carolina Car Accident Spinal Cord Injury Lawyers
The spinal cord is one of the most crucial structures in the body. However, it is also extremely delicate, and can be easily damaged under certain conditions. They type of forces that are involved in a South Carolina car accident create the perfect storm for spinal injury.
At the Steinberg Law Firm, we represent clients who have suffered spinal injury as the result of a South Carolina car accident. Our dedicated team of injury advocates help clients recover fair compensation for what they have been through, and the impact that an accident will take on the rest of their life. Unlike other law firms that pick and choose only the cases with the highest potential payouts, we pride ourselves in helping as many people as we can get their life back on track after a serious accident.
The Anatomy of the Spine and Spinal Cord
The spinal cord is a gel-like structure that is responsible for sending nerve transmissions from the brain to the muscles. The spinal cord spans from the base of the skull through each of the vertebrae, all the way down to the sit bones. Thus, when the spinal cord is injured, the limbs, muscles, skin and organs can all be impacted.
The spine is designed to protect the soft spinal cord, and is composed of 33 individual bones, called vertebrae. Each vertebra has a hole through the center, containing the spinal cord. In between each vertebra are intervertebral discs, which hold the vertebra together and prevent them from rubbing up against one another. Discs also act as cushions that absorb the pressure generated while walking or running. When the spinal cord, vertebrae or discs are damaged, this is referred to as spinal injury.
A spinal cord injury occurs when an external physical force damages the spinal cord, causing temporary or permanent loss of function. An injury can also occur when the structures surrounding the spinal cord are compromised, and physically push up against the spinal cord. When the spinal cord experiences trauma, it will typically stop sending nerve transmissions to the various parts of the body. Often, this results in temporary paralysis. Whether the nerve transmissions resume depends on the extent of the damage to the spinal cord.
Spinal Cord Damage Caused by Car Accidents
Car accidents are a leading cause of spinal cord damage. For example, following many car accidents, those inside the vehicle experience whiplash, which occurs when the head suddenly and violently moves from forward or backward. While whiplash on its own may be minor, it can damage the spinal cord, the bones in the spine and the discs between those bones. Other types of spinal cord injuries include fractured vertebrae and ruptured or bulging discs.
The symptoms of spinal cord injury include:
Loss of movement
Loss of bladder control
Changes in sexual function
Nerve pain
Loss of sensation
In some cases, spinal injury will result in temporary or permanent paralysis. Those who experienced spinal cord injury after a South Carolina car accident should reach out to a dedicated injury advocate to discuss their case.
Contact a South Carolina Car Accident Law Firm for Immediate Assistance
If you or a loved one has suffered a spinal injury after being involved in a Charleston car accident, our personal injury lawyers want to help you and your family get your lives back on track. At Steinberg Law Firm, we represent clients in all types of injury claims, including those involving back injuries, including spinal cord damage. Steinberg Law Firm attorneys are both skilled negotiators as well as aggressive litigators, meaning you will not be encouraged to accept a settlement offer for less than you deserve. To learn more about how we can help you pursue a claim for compensation based on the injuries you or your loved one has sustained, call (843) 720-2800, or contact us through our online form. We represent clients in Charleston and throughout South Carolina. Calling is free, and because we offer a No Fee Promise, you do not pay unless we win. We look forward to speaking with you and helping you and your family through the recovery process.
WE HAVE RECOVERED OVER $500 MILLION FOR CLIENTS IN THE LAST 10 YEARS, INCLUDING:
Leaders in the Legal Industry
Steinberg attorneys have been awarded numerous distinctions, such as Super Lawyers, Best Lawyers in America by U.S. News & World Report, Gedney M. Howe, Jr. Award for Outstanding Public Service, the SC Leadership in Law award, and has been voted Best Workers' Comp Firm in SC, among other distinctions.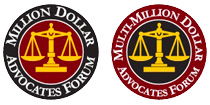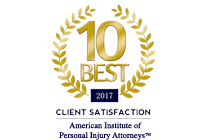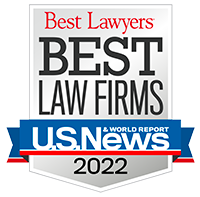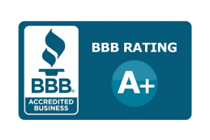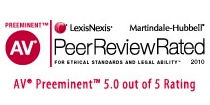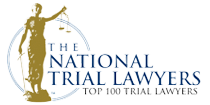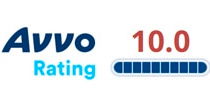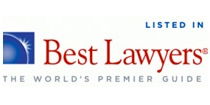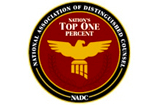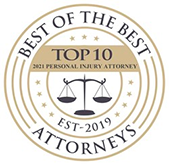 They have amazing lawyers!
They have worked on an impossible situation and exceeded all expectations in the resulting settlements. I would recommend the Steinberg Law Firm to anyone and everyone!
- Susan
My experience was excellent
From the first consultation to the end of my case I was kept updated step by step. My attorney worked hard for me and got me more than what I expected.
- Vanessa
I never felt like I was alone
My lawyer and his Paralegal were right with me the entire case. I never felt like I was alone. At every turn they were in my corner. Someone recommended me to Steinberg law firm and I gladly would do the same for someone else.
- Mike
I couldn't have asked for better
The people from the Steinberg group are top-notch. They handled my case extremely well, I couldn't have asked for a better performance. Thank you all so much for all you did for me.
- Brian
I am grateful for them!
At my worst, they honestly and carefully protected and defended my family on multiple levels. I'm a client for life and the integrity of this law firm is unmatched. Thank You Steinberg Law Family!!!
- Brandy
The people are thoughtful and professional
Questions and concerns always get answered and concerns are taken care of. Thank you all at Steinburg for a good experience and for showing me that you care about your clients.
- Joan
The best law firm
This the best law firm anyone could ever deal with. Mr. Pearlman will work hard to get everything that is owed to you. It was a pleasure to have been represented by this firm.
- Rena
A wonderful experience
Had a wonderful experience with Mr. Pearlman and his team. Thank you very much for your diligence and expertise.
- Meagan
I highly recommend them
They work as a team providing the best referrals and assistance to accomplish what my family and I needed. I highly recommend them because you won't be disappointed.
- Erika