South Carolina Juvenile Detention Center Injury Lawyer
South Carolina Injury Attorneys Assisting Injured Juveniles
It is often said that a true measure of a community lies in how it treats its most vulnerable populations. This is equally true for incarcerated children and adults, who maintain constitutional rights even while confined to detention facilities. At the Steinberg Law Firm, our South Carolina personal injury attorneys represent youth and their families in lawsuits against negligent and abusive staff in juvenile detention centers, jails and prison. For more than 95 years, we have stood up for the rights of all injured people helping them find justice and meaningful compensation for their injuries and losses.
Youth in Detention Centers Have Rights
Youth charged with crimes are often placed in juvenile jails for days or weeks until a Family Court Judge decides it is safe to release the youth. These juvenile jails, often referred to as juvenile detention centers are frequently overcrowded, understaffed and have few resources for these youth, who, by virtue of their age and circumstances, need the most support from our community.
Just like a parent, the State or County facility is required to provide children with a safe environment, an education, and access to medical and mental health services. When a facility fails to meet these basic needs, the facility may be in violation of the constitution. Both state and federal laws govern the treatment of youth in detention centers. If detention center staff members or administrators fail to protect the safety and wellbeing of a child in custody, they can be held legally accountable.
Common Injuries in Juveniles Detention Centers
A juvenile detention center is different from a jail or prison. The Supreme Court of the United States has long held that the criminal justice system must treat children differently than adults. However, the reality is that South Carolina juvenile detention facilities operate much like a jail.
As a result, many children are injured while being held in custody. Some of the ways in which children are injured in juvenile detention facilities include:
Sexual abuse at the hands of another youth or staff member;
Physical assault by another youth or staff member;
Inappropriate punishment such as solitary confinement or restraint chairs;
Excessive use of force by staff members;
Denial of essential medical care or mental health services; and
Failure to protect a child.
In each of these cases, staff members play a direct or indirect role in the youth's injuries and the facility should be ultimately responsible.
Legal Remedies Following Injuries and Deaths in Juvenile Detention Facilities
State and federal laws provide several mechanisms for justice and compensation when an incarcerated youth is seriously injured or killed. For example, under 42 USC 1983, private parties, including youth, can bring a lawsuit against municipalities, state officials, local officials, and anyone else acting "under color of state law" for the violation of their federal constitutional rights. Additionally, the South Carolina Tort Claims Act allows juveniles and their families to pursue a claim against a detention center for injuries resulting from negligence. For example, a youth seriously injured because of a hazardous condition at a dilapidated facility could pursue a claim under the Tort Claims Act.
While avenues of relief are available, these laws are quite complex. Thus, claims against a juvenile detention center are best handled by attorneys with experience bringing these cases.
Have You Suffered Serious Injuries at a South Carolina Juvenile Detention Facility?
If your child recently suffered serious injuries in a juvenile detention center, you may be entitled to financial compensation for what you have been through. At the Steinberg Law Firm, our compassionate personal injury and wrongful death lawyers can help you understand your rights and pursue all claims available to you. To learn more and schedule a free consultation with one of our attorneys, call us at 843-720-2800. You can also connect with us through our online form. Calling is free, and because we handle all detention center abuse and neglect cases on a contingency basis, we will not take a fee for our legal services unless we can recover compensation on your behalf.
WE HAVE RECOVERED OVER $500 MILLION FOR CLIENTS IN THE LAST 10 YEARS, INCLUDING:
Leaders in the Legal Industry
Steinberg attorneys have been awarded numerous distinctions, such as Super Lawyers, Best Lawyers in America by U.S. News & World Report, Gedney M. Howe, Jr. Award for Outstanding Public Service, the SC Leadership in Law award, and has been voted Best Workers' Comp Firm in SC, among other distinctions.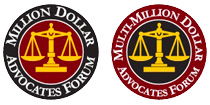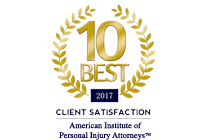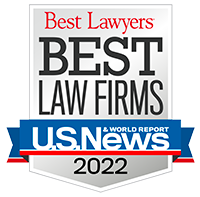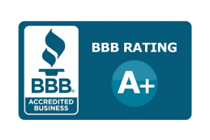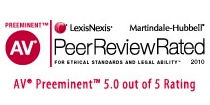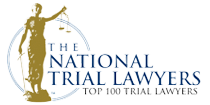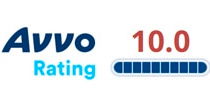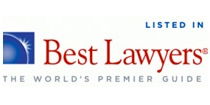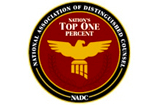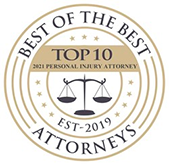 They have amazing lawyers!
They have worked on an impossible situation and exceeded all expectations in the resulting settlements. I would recommend the Steinberg Law Firm to anyone and everyone!
- Susan
My experience was excellent
From the first consultation to the end of my case I was kept updated step by step. My attorney worked hard for me and got me more than what I expected.
- Vanessa
I never felt like I was alone
My lawyer and his Paralegal were right with me the entire case. I never felt like I was alone. At every turn they were in my corner. Someone recommended me to Steinberg law firm and I gladly would do the same for someone else.
- Mike
I couldn't have asked for better
The people from the Steinberg group are top-notch. They handled my case extremely well, I couldn't have asked for a better performance. Thank you all so much for all you did for me.
- Brian
I am grateful for them!
At my worst, they honestly and carefully protected and defended my family on multiple levels. I'm a client for life and the integrity of this law firm is unmatched. Thank You Steinberg Law Family!!!
- Brandy
The people are thoughtful and professional
Questions and concerns always get answered and concerns are taken care of. Thank you all at Steinburg for a good experience and for showing me that you care about your clients.
- Joan
The best law firm
This the best law firm anyone could ever deal with. Mr. Pearlman will work hard to get everything that is owed to you. It was a pleasure to have been represented by this firm.
- Rena
A wonderful experience
Had a wonderful experience with Mr. Pearlman and his team. Thank you very much for your diligence and expertise.
- Meagan
I highly recommend them
They work as a team providing the best referrals and assistance to accomplish what my family and I needed. I highly recommend them because you won't be disappointed.
- Erika