South Carolina Scooter Accident Lawyer
In South Carolina, scooters are treated similarly to motorcycles. Because of their engine size, scooters can travel on the same roads as motorcycles and other vehicles. Although scooters and automobiles must obey the same traffic laws, sometimes motorists are negligent in the operation of their cars. A driver may cause a collision with a scooter rider, which may result in serious injuries and damages.
Because scooters have a speed limitation, accidents involving a scooter and a large vehicle, like a car, are common. Additionally, because scooters do not provide the same amount of protection as cars, scooter accidents often result in severe injuries to the scooter driver and their passengers.
A collision between a scooter and an automobile may result in severe damages and injuries. If you or your loved one was injured in a scooter accident due to the negligence of an at-fault motorist, contact the experienced accident attorneys at the Steinberg Law Firm today at (843) 720-2800.
What Are Scooters
Scooters are classified between a moped and a motorcycle. Under South Carolina law, a vehicle is considered a scooter when it meets the following requirements:
Has two or three wheels
Motor over 50cc/2 horsepower and up to 250cc
Must not be able to travel at a speed of more than 75 mph
Under South Carolina law, scooters are regulated in the same way motorcycles are. Scooters have to be registered, and drivers should carry insurance.
South Carolina Scooter Accidents
Like all other automobiles, scooters must follow the same rules of the road. Scooter drivers have a duty to obey all of the traffic laws. However, most accidents that involve scooters are caused by other drivers. Automobile drivers may not see a scooter because of its smaller size. Often, a scooter will be invisible in a car's blind spots. Because the size and speed difference between cars and scooters, scooter accidents often end in substantial damages and serious injuries.
Causes of Scooter Accidents
Traffic collisions are common on South Carolina roads. When an accident occurs between a motor vehicle and a scooter, it is often the result of the negligence of the other drivers and not the scooter operator. Drivers owe a duty of care to all other occupants of roads and highways. If drivers do not uphold this duty, they can be held liable for damages and injuries in the event of a crash caused by their negligence.
Some of the most common causes of scooter accidents include:
Unsafe turns
Negligent operation of the automobile or truck
Unsafe lane changes
Driving or riding too closely
Speeding
Distracted driving
Scooter Accident Injuries
Scooter drivers do not have a protective covering. Therefore, injuries resulting from scooter accidents are often horrific. While helmets offer some degree of protection, South Carolina only requires drivers and riders under the age of 21 years old to wear one.
Moreover, cars and other large vehicles are not only heavier; they are also much faster. Therefore, the impact of a crash between a car and scooter will contribute to the severity of the damages and injuries.
Injuries from scooter accidents can range from minor cuts to amputations, to even death. Below is a list of the most frequent injuries scooter riders, and their passengers, sustain:
Bruises
Cuts
Broken bones
Head or brain injuries
Back injury
Amputations
Paralysis
Death
Scooter Accident Compensation
After you are injured in a scooter accident, you may have severe injuries and damages. Treatment and recovery from the accident may cause you to have overwhelming medical bills. You may also be unable to work or continue with your daily activities.
You can file a lawsuit to seek compensation for your injuries and losses. You may be entitled to received damages for the following:
Pain and suffering
Emotional distress
Mental anguish
Medical bill
Medical treatment
Punitive damages
Lost wages
Lost earning capacity
South Carolina Scooter Accident Attorneys
If you or someone you love has been injured or died, in a scooter accident, contact the experienced and knowledgeable South Carolina attorneys at the Steinberg Law Firm today. We represent clients in all types of injury claims, including those involving scooter accidents. Our attorneys have over 200 years of collective experience handling personal injury cases. To learn more about how we can help you pursue a claim for compensation based on the catastrophic injuries you or your loved one has sustained, contact us at (843) 720-2800 to schedule a free consultation. We represent clients in Charleston and throughout South Carolina. Calling is free, and because we offer a No Fee Promise, you do not pay unless we win.
WE HAVE RECOVERED OVER $500 MILLION FOR CLIENTS IN THE LAST 10 YEARS, INCLUDING:
Leaders in the Legal Industry
Steinberg attorneys have been awarded numerous distinctions, such as Super Lawyers, Best Lawyers in America by U.S. News & World Report, Gedney M. Howe, Jr. Award for Outstanding Public Service, the SC Leadership in Law award, and has been voted Best Workers' Comp Firm in SC, among other distinctions.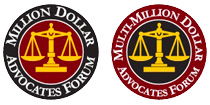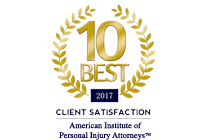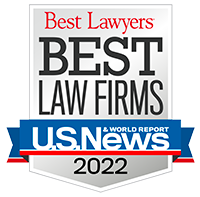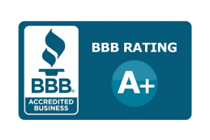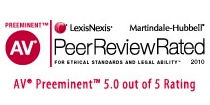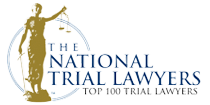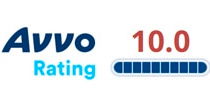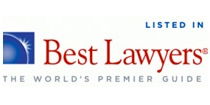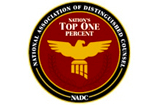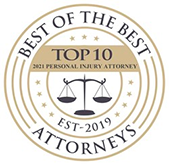 They have amazing lawyers!
They have worked on an impossible situation and exceeded all expectations in the resulting settlements. I would recommend the Steinberg Law Firm to anyone and everyone!
- Susan
My experience was excellent
From the first consultation to the end of my case I was kept updated step by step. My attorney worked hard for me and got me more than what I expected.
- Vanessa
I never felt like I was alone
My lawyer and his Paralegal were right with me the entire case. I never felt like I was alone. At every turn they were in my corner. Someone recommended me to Steinberg law firm and I gladly would do the same for someone else.
- Mike
I couldn't have asked for better
The people from the Steinberg group are top-notch. They handled my case extremely well, I couldn't have asked for a better performance. Thank you all so much for all you did for me.
- Brian
I am grateful for them!
At my worst, they honestly and carefully protected and defended my family on multiple levels. I'm a client for life and the integrity of this law firm is unmatched. Thank You Steinberg Law Family!!!
- Brandy
The people are thoughtful and professional
Questions and concerns always get answered and concerns are taken care of. Thank you all at Steinburg for a good experience and for showing me that you care about your clients.
- Joan
The best law firm
This the best law firm anyone could ever deal with. Mr. Pearlman will work hard to get everything that is owed to you. It was a pleasure to have been represented by this firm.
- Rena
A wonderful experience
Had a wonderful experience with Mr. Pearlman and his team. Thank you very much for your diligence and expertise.
- Meagan
I highly recommend them
They work as a team providing the best referrals and assistance to accomplish what my family and I needed. I highly recommend them because you won't be disappointed.
- Erika