South Carolina Pickup Truck Accident Attorney
Injury Lawyers for Pickup Truck Crashes
Pickup trucks are popular among drivers for their versatility and utility. They have long been used for work and play and are encountered on the road frequently. Unfortunately, with more traffic, there is an increased chance of a pickup truck accident.
An accident with a pickup truck is treated similarly to one involving any other standard passenger vehicle. However, these accidents tend to be more serious than ones involving smaller automobiles due to their size and weight. Pickup truck accidents are two and a half times more likely to result in the driver's death of the other vehicle when it is a car, minivan, or smaller SUV.
If you or a loved one have been hit by a pickup truck, you could be entitled to financial compensation for the damages you suffered as a result. The Charleston truck accident attorneys of Steinberg Law Firm understand the differences between vehicle types in a collision and how they can affect the outcome of an accident and the lives of those involved.
Pickup Trucks and Safety
Historically, pickup trucks were not subject to the same safety standards as cars, minivans and SUVs. Until 1999, federal safety regulations did not even apply to pickup trucks. That is no longer the case, but trucks still do not rate as highly in consumer safety tests as other vehicles do.
The Insurance Institute for Highway Safety (IIHS) is one major organization that puts vehicles through crash tests and ranks them based on various meters of safety. Only a few full-size pickup trucks have ever qualified among IIHS's top safety picks.
The weight of pickup trucks is mostly to blame for these discrepancies. When a pickup truck collides with a lighter vehicle, there is usually a lot more damage to the smaller vehicle. According to statistics, there is a 23 percent higher rate of severe injury and death for the smaller car's occupants than a crash involving two similarly weighted vehicles.
The National Highway Traffic Safety Administration (NHTSA), the other organization that studies consumer vehicle safety, reports that pickup trucks are three times more likely to be involved in rollover crashes than other types of vehicles. Rollover crashes cause the highest number of serious and fatal injuries.
Causes of Pickup Truck Accidents
Pickups are popular for both commercial and personal use. They are perfect for hauling tools and materials in the truck bed, capable of pulling tow-behinds like trailers, boats, and campers, and rugged enough to drive off-road. Drivers do not need a CDL or other special licensing to operate a pickup truck. These are convenient and useful features but increase accident risk and severity.
Any mistake while driving might create an accident, but this is especially true of heavy trucks. Their size and weight affect maneuverability and make it harder for them to stop in a short distance. Cargo and haul-behinds can shift, come off, or otherwise cause an accident, especially when someone is not accustomed to loading or towing them. The things that make pickup trucks practical and appealing are the same things that are dangerous on the road.
Damages for Pickup Truck Accidents
Recovering from a vehicle accident is devastating physically, emotionally, and financially. Accident victims are entitled to compensation to cover their economic and noneconomic losses and damages from the negligent person or party. Economic damages are monetary expenses and losses, like emergency room bills. Noneconomic damages are other forms of harm, like pain and suffering. The value of noneconomic damages is harder to calculate, but an experienced accident attorney can accurately estimate this number.
Potential damages in a pickup truck accident case can include:
• Lost wages 
• Medical expenses
• Pain and suffering 
• Emotional distress
• Vehicle repairs
• Permanent disfigurement and disability
• Updates to home and lifestyle to accommodate a new disability
• Ongoing medical care and rehabilitative therapy in the future
Wrongful death
Both financial and non-financial damages deserve to be fairly compensated. An attorney will evaluate the extent of the damage caused by an accident and determine how much money you should reasonably anticipate.
An accurate expectation of how much a case is worth is important because it protects you from accepting less than the amount you are entitled to. Insurance companies are notorious for offering low ball settlements and hoping the accident victim accepts without questioning.
Who Is Liable for Damages in a Pickup Truck Accident?
Who has liability for an accident depends on what caused it and whether or not someone's negligent actions contributed to the crash. Drivers owe others on the road a duty of care to not cause them harm while driving. A breach of that duty of care can include driving too fast for road conditions, distracted driving, failing to correct a known truck malfunction, or driving while under the influence of drugs or alcohol.
Pickup truck accidents get complicated when they are driven by a worker on behalf of their employer. The company that owns the truck can be liable for damages after an accident because it is responsible for training employees and maintaining safe vehicles. Sometimes fault is shared. An attorney with pickup truck accident experience knows how to determine who should be paying for damages and will investigate the accident to ensure all potential negligence is found.
Call Our South Carolina Pickup Truck Accident Lawyers
If you or a loved one has been hit by a pickup truck, the experienced and compassionate team at Steinberg Law Firm can help you recover the compensation you deserve for any damage and injuries. Call without delay as there are strict time limits for filing a claim. You can lose your right to compensation if these deadlines are not met.
Contact the car accident lawyers at Steinberg Law Firm today. Our Charleston office can be reached by calling 843-720-2800. As always, your initial consultation is free, and there is no fee to you unless we collect compensation on your behalf.
WE HAVE RECOVERED OVER $500 MILLION FOR CLIENTS IN THE LAST 10 YEARS, INCLUDING:
Leaders in the Legal Industry
Steinberg attorneys have been awarded numerous distinctions, such as Super Lawyers, Best Lawyers in America by U.S. News & World Report, Gedney M. Howe, Jr. Award for Outstanding Public Service, the SC Leadership in Law award, and has been voted Best Workers' Comp Firm in SC, among other distinctions.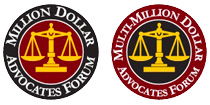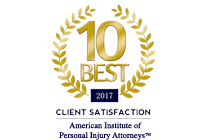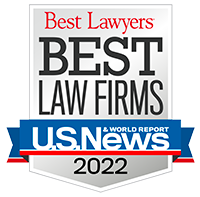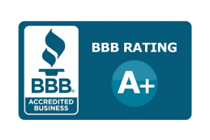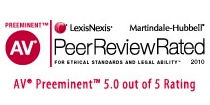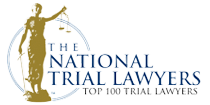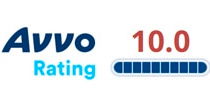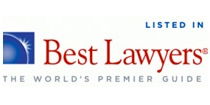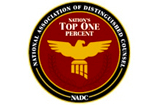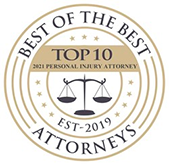 They have amazing lawyers!
They have worked on an impossible situation and exceeded all expectations in the resulting settlements. I would recommend the Steinberg Law Firm to anyone and everyone!
- Susan
My experience was excellent
From the first consultation to the end of my case I was kept updated step by step. My attorney worked hard for me and got me more than what I expected.
- Vanessa
I never felt like I was alone
My lawyer and his Paralegal were right with me the entire case. I never felt like I was alone. At every turn they were in my corner. Someone recommended me to Steinberg law firm and I gladly would do the same for someone else.
- Mike
I couldn't have asked for better
The people from the Steinberg group are top-notch. They handled my case extremely well, I couldn't have asked for a better performance. Thank you all so much for all you did for me.
- Brian
I am grateful for them!
At my worst, they honestly and carefully protected and defended my family on multiple levels. I'm a client for life and the integrity of this law firm is unmatched. Thank You Steinberg Law Family!!!
- Brandy
The people are thoughtful and professional
Questions and concerns always get answered and concerns are taken care of. Thank you all at Steinburg for a good experience and for showing me that you care about your clients.
- Joan
The best law firm
This the best law firm anyone could ever deal with. Mr. Pearlman will work hard to get everything that is owed to you. It was a pleasure to have been represented by this firm.
- Rena
A wonderful experience
Had a wonderful experience with Mr. Pearlman and his team. Thank you very much for your diligence and expertise.
- Meagan
I highly recommend them
They work as a team providing the best referrals and assistance to accomplish what my family and I needed. I highly recommend them because you won't be disappointed.
- Erika