South Carolina Wrongful Death in Jail Lawyer
Lowcountry Wrongful Death Attorneys Serving Families of Inmates
Jails are known to be dangerous places. According to the United States Department of Justice, Bureau of Justice Statistics, 1,120 people died in local jails across the United States only throughout the year 2018. This figure not only represented a two percent increase from the year prior, but also the highest number of inmate deaths since the U.S. Department of Justice began tracking fatalities in jails and detention centers.
High death rates are generally due to overcrowding in facilities, a serious issue that results in higher instances of violence and an inability for staff to provide adequate health care services to the entire population.
It is important to know that while incarcerated individuals lose many freedoms, they still maintain constitutional rights like the Eighth Amendment right against Cruel and Unusual Punishment. An Eighth Amendment violation could arise from inhumane treatment of inmates or any egregious denial of essential medical or mental health services. When the negligent or intentional actions of a prison worker or administrator cause or contribute to the death of an inmate, the inmate's family may be eligible for financial compensation through a wrongful death claim.
At the Steinberg Law Firm, our South Carolina prisoners' rights lawyers have extensive experience holding government agencies and individuals accountable for fatalities in jails and detention centers. We work closely with families to help them pursue justice for their loved ones, while securing meaningful compensation for their tragic loss.
Common Causes of Death in Charleston Area Jails and Detention Centers
In many ways, jails and detention centers are microcosms of society. Thus, many inmate deaths are the result of natural causes, such as heart disease, cancer, and other illnesses. Even in these instances though, the denial of essential health care in prisons results in many "natural" deaths that may have been preventable if the inmate were not incarcerated and receiving substandard health care.
Inmates face tremendous stress while incarcerated. From isolation to depression, or fear of other inmates, daily life in correctional facilities creates psychological trauma that is worsened by overcrowding and denial of mental health services. In fact, suicide was the leading cause of death in jails in 2018, accounting for 30% of all deaths.
Holding Jails and Detention Centers Responsible for Preventable Deaths
State and federal law provide various mechanisms for family members who lost a loved one due to negligent or intentional actions of correctional officers. For example, the United States Code contains a provision that allows state inmates to hold their jailers liable for any deprivation of their constitutional rights.
Under 42 USC 1983, private parties, including inmates, can enforce their federal constitutional rights against municipalities, state officials, local officials, and anyone else acting "under color of state law."
A claim under §1983 requires an inmate to prove four basic elements:
1.) The conduct was by a "person";
2.) Who acted "under color of state law"
3.) Proximately causing
4.) A deprivation of a federally protected right.
In the context of inmates of jails or detention centers, any action a guard or prison administrator takes towards an inmate is under color of state law because the actor is carrying out official government business. However, to successfully bring a §1983 action, you must show that a jail or detention center violated federally protected rights. For example, a prison guard can be liable under a §1983 lawsuit based on a violation of an inmate's right to be free from cruel and unusual punishment under the 8th Amendment to the United States Constitution.
In South Carolina, courts have held that a §1983 claim can survive the death of an inmate. However, the appropriate party must bring the lawsuit. An experienced attorney can assist in identifying who may bring a lawsuit and guide the family through the process.
Absent a showing that jailers violated a federally protected right, the family of a deceased inmate can still pursue a traditional personal injury claim against the government in certain situations. For example, if an inmate dies in a preventable accident, such as a slip and fall or from the denial of health care, their family could pursue a claim under the South Carolina Tort Claims Act.
Have You Lost a Loved One Incarcerated at a Jail or Detention Center?
If you suffered the tragic loss of a loved one who was incarcerated in a jail or detention center, there are options to pursue justice on your loved one's behalf. At the Steinberg Law Firm, our team of prisoners' rights lawyers represents families of inmates killed due to the negligent or intentional actions of correctional officers and prison administrators.
We handle 1983 lawsuits, as well as claims under the South Carolina Tort Claims Act. For more than 95 years, we've helped grieving families obtain meaningful compensation for the losses they've endured.
To learn more, and to schedule a free consultation, contact the Steinberg Law Firm by calling 843-720-2800. You can also connect with us through our online contact form. Calling is free, and because we accept all cases on a contingency basis, we will not ask you to pay for our legal services unless we can obtain compensation on your behalf.
WE HAVE RECOVERED OVER $500 MILLION FOR CLIENTS IN THE LAST 10 YEARS, INCLUDING:
Leaders in the Legal Industry
Steinberg attorneys have been awarded numerous distinctions, such as Super Lawyers, Best Lawyers in America by U.S. News & World Report, Gedney M. Howe, Jr. Award for Outstanding Public Service, the SC Leadership in Law award, and has been voted Best Workers' Comp Firm in SC, among other distinctions.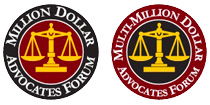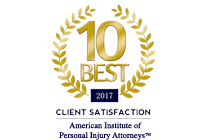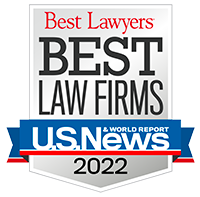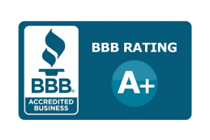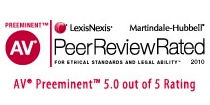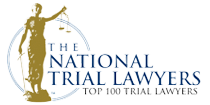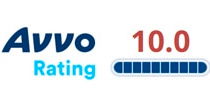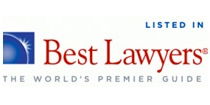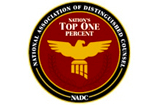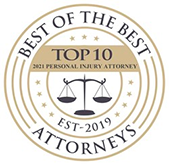 They have amazing lawyers!
They have worked on an impossible situation and exceeded all expectations in the resulting settlements. I would recommend the Steinberg Law Firm to anyone and everyone!
- Susan
My experience was excellent
From the first consultation to the end of my case I was kept updated step by step. My attorney worked hard for me and got me more than what I expected.
- Vanessa
I never felt like I was alone
My lawyer and his Paralegal were right with me the entire case. I never felt like I was alone. At every turn they were in my corner. Someone recommended me to Steinberg law firm and I gladly would do the same for someone else.
- Mike
I couldn't have asked for better
The people from the Steinberg group are top-notch. They handled my case extremely well, I couldn't have asked for a better performance. Thank you all so much for all you did for me.
- Brian
I am grateful for them!
At my worst, they honestly and carefully protected and defended my family on multiple levels. I'm a client for life and the integrity of this law firm is unmatched. Thank You Steinberg Law Family!!!
- Brandy
The people are thoughtful and professional
Questions and concerns always get answered and concerns are taken care of. Thank you all at Steinburg for a good experience and for showing me that you care about your clients.
- Joan
The best law firm
This the best law firm anyone could ever deal with. Mr. Pearlman will work hard to get everything that is owed to you. It was a pleasure to have been represented by this firm.
- Rena
A wonderful experience
Had a wonderful experience with Mr. Pearlman and his team. Thank you very much for your diligence and expertise.
- Meagan
I highly recommend them
They work as a team providing the best referrals and assistance to accomplish what my family and I needed. I highly recommend them because you won't be disappointed.
- Erika