Common Work-Related Neck Injuries in South Carolina
One of the worst types of work injuries that a worker can suffer from is a neck injury. These types of spinal injuries can be caused by many things. Further, these types of injuries can become totally debilitating and disabling. A serious spinal injury can cause someone to require many surgeries and many months of physical therapy, all to no effect, rendering the worker totally disabled for the rest of their life.
A neck injury is often referred to as a "cervical spine injury" because that part of the spine is called the cervical spine. An injury to your neck may be preceded by accident, trauma to the area, falls, degenerative changes that take place in the spine or a combination thereof. As the workforce ages, there will be more and more work-related neck injuries. Having a serious work-related neck injury it can be very complex and difficult to obtain the proper and fair compensation that you deserve. An experienced South Carolina workers' compensation attorney will make you get the compensation you deserve and will assure that you are treated fairly and justly.
Causes of Work-Related Neck Pain and Injuries
There are thousands of ways that a particular worker can come to injure their back. Unlike what you see with lower back injuries, lifting heavy objects does not usually cause neck injuries. Although it is possible. Here are some of the more common causes of neck injuries:
Overexertion: Lifting, pulling or pushing something that is not too heavy but the employee's position in the action is improper, thus causing strain and pain in the neck. Proper lifting protocol would help in lowering the percentage of neck injuries in America's workforce. These types of overexertion injuries are the most common cause of neck injuries.
Falls: Falling from a sufficient height can cause injury to the spinal cord, including the cervical spine, such as broken vertebrae.
Repetitive Activity: Doing an activity repeatedly, such as turning their head or looking down or having to sit with poor posture during a work day. Over time, this repetitive activity could cause damage to the muscles, ligaments and tendons in the cervical spine.
Whiplash Injuries: Whiplash injuries are where the worker is driving in a vehicle and is struck from behind. This type of force can cause the worker's head and neck to snap back and forward, causing injury to the cervical spine. This event happens a lot to workers who travel during their jobs: delivery drivers, truck drivers and even forklift drivers.
Herniated or Bulging Disks
The spinal column is composed of twenty-four moving vertebrae and nine fixed in place. There are three areas of the spinal column: Lumbar (lower), Thoracic (middle) and Cervical (upper or neck). In between each moving vertebra is a fluid-filled pouch called a disk. Disks act as shock absorbers, separating and cushioning each vertebra. A herniated disk refers to a problem with one of these fluid-filled pouches between the individual vertebrae that stack up to make your spine. When an injury to the spine occurs, these disks can be injured and the fluid-filled pouches inside can be squished out. A herniated disk occurs when the fluid breaches the disk wall and presses on the spinal cord causing damages. A bulging disk is when the fluid-filled pouch does not actually break the disk wall, but merely presses it outward, also pressing against the spinal cord, causing symptoms.
The symptoms that an injured worker can experience when a cervical disk presses on the spinal cord is pain down the arm(s). The worker can also experience tingling and numbness down the arms and into the fingers. Sometimes, with severe cervical herniated disks, there can be weakness in the arm(s), hands and fingers.
Work-related cervical herniated or bulging disks are most often caused by the whiplash type injuries. The second cause of these types of conditions is repetitive activity with the cervical spine.
Neck Sprain and Strain
Tendons and ligaments are bands of strong tissue that is attached to your bones and muscles that help hold everything together. These bands are somewhat elastic and move and stretch as you move. However, when your spine is overextended or injured, these tendons and ligaments can be overstretched or torn. This type of injury can be extremely painful and can limit movement significantly.
Cervical sprains and strains can also be caused by injury to your muscles in your neck and running down into your shoulders. Just like tendons and ligaments, muscles are very flexible and can stretch and contract as you move. If there is overexertion or too much stretching of the muscles, they can be bruised, stretched or torn. Again, this type of injury can be very painful and limiting.
Signs and symptoms of a cervical sprain/strain can include:
Muscle aches;
Shooting or stabbing pain;
Pain that radiates down into your shoulder or upper back and into your arm(s);
Pain that worsens with moving your head side to side, lifting, or moving your arms;
Pain that improves with reclining or lying down.
Fractured Vertebrae
A fracture of a vertebrae normally does not happen due to overexertion or lifting. Usually a fracture in the cervical spine is due to trauma. A trauma could occur by a worker being struck by something heavy such as a truck or forklift. If the whiplash injury is severe enough, that type of motion and trauma can fracture a cervical vertebrae. Many injured workers with fractured vertebrae have suffered a fracture in the spine from a serious fall. Micro-fractures of vertebrae can also be caused by repetitive motion of the head and neck, such as having to look side to side and up and down frequently during a work day. Over time this motion can cause micro-fractures.
Spinal Cord Injury
The spinal column surrounds and protects the spinal cord. The spinal cord has thousands of nerve endings that send messages between the brain and body. A spinal cord injury can be physically devastating and may lead to paralysis or even death. A spinal cord injury can be caused by many types of the injuries mentioned above. Symptoms of a spinal cord injury in the cervical spine include pain, numbness, tingling and weakness down one or both arms. The injury can also include paralysis in the arms or the entire body.
Treatment for Neck Injuries
There are many types of treatment that an injured worker can undergo depending upon the type of injury and its severity. Treatment for neck injuries at work range from mild (applying hot and cold compresses), to extensive (surgery). Your physician may recommend drugs to reduce pain and inflammation, such as acetaminophen, aspirin, ibuprofen or other non-steroidal anti-inflammatory drugs (NSAIDS).
To control severe pain, you may be prescribed narcotic painkillers, such as Vicodin, Percodan or other powerful medications. Narcotic pain medications can have unpleasant side effects and must be managed carefully. Additional treatment can include chiropractic care, massage, ultrasound therapy and whirlpools.
Most injured employees want to get back to work as soon as possible. Surviving on partial wages can be stressful and frustrating; however, failing to follow your prescribed course of treatment, or returning to work before you are ready can delay your recovery.
Spinal Fusion
One of the major types of treatment for serious neck injuries is a procedure called a spinal fusion. Spinal fusion is surgery to permanently connect two or more vertebrae in your spine, eliminating motion between them.
Spinal fusion involves techniques designed to mimic the normal healing process of broken bones. During spinal fusion, your surgeon places bone or a bone-like material within the space between two spinal vertebrae. Metal plates, screws and rods may be used to hold the vertebrae together, so they can heal into one solid unit. The problem with this type of surgery is that it significantly limits the mobility of the spine. Therefore, with a cervical (neck) injury that requires a spinal fusion, the mobility in your neck and how you can turn your head, will be severely limited. Your doctor may recommend spinal fusion to treat the following spine problems:
Broken vertebrae. Not all broken vertebrae require spinal fusion. Many heal without treatment. But if a broken vertebra makes your spinal column unstable, spinal fusion surgery may be necessary.
Deformities of the spine. Spinal fusion can help correct spinal deformities, such as a sideways curvature of the spine (scoliosis) or abnormal rounding of the upper spine (kyphosis).
Spinal weakness or instability. Your spine may become unstable if there is abnormal or excessive motion between two vertebrae. This is a common side effect of severe arthritis in the spine. Spinal fusion can be used to restore spinal stability in such cases.
Spondylolisthesis. In this spinal disorder, one vertebra slips forward and onto the vertebra below it. Spinal fusion may be needed to treat spondylolisthesis if the condition causes severe back pain or nerve crowding that produces leg pain or numbness.
Herniated disk. Spinal fusion may be used to stabilize the spine after removal of a damaged (herniated) disk.
What To Do Now?
Having the right workers' compensation lawyers on your side, fighting for your rights and the benefits you deserve will go a long way in keeping you and your family safe and financially secure. The Charleston workers' compensation lawyers at Steinberg Law Firm have handled thousands of workers' compensation cases of all shapes and sizes dealing with every issue possible. Let us use our experience to help you through this troubling time.
When you are injured at work, some employers may become hostile or angry. They do not want their workers' compensation insurance premiums to go up, which happens every time a lot of work injuries occur. Often, employers will try to convince you to not report the injury. These unscrupulous practices are against South Carolina's workers' compensation laws. These employers and their insurance companies have a team of adjusters, lawyers and private investigators working day and night to pay you as little money as possible or not pay you at all.
You should have a team of highly trained, highly skilled South Carolina workers' compensation lawyers on your side. The attorneys and staff at the Steinberg Law Firm will aggressively represent you all the way from the initial phone call to investigating the accident and making sure you are paid the benefits that you deserve. There are many things that we will do for you to fight and win your claim:
Gathering all of the appropriate documentation such as accident/injury reports from the employer, medical records and witness statements before we draft and file your claim with the workers' compensation judge;
We will figure out how much your wage benefits should be and explain to you how your weekly wage benefits are calculated;
Determine if you are owed any lost wages and, if so, how much, along with calculating the appropriate interest on past due wages;
Preparing you to testify at hearings before the judge, if necessary, along with any witnesses that are required to prove your claim;
Hire and take the depositions of any treating physicians or medical experts that will be necessary to prove that your disability is related to a provable work injury;
Ensure that all of your work-related medical bills are paid, including any money for possible future treatment that might be necessary;
When the right time comes, negotiating with the insurance company for a fair and honest settlement of your claim to ensure you are fully compensated for your medical bills and lost wages and lost earning capacity going into the future;
If your disability is permanent, making sure that you and your family will be fully taken care of in the future.
But the first thing you have to do is call us and set up our first meeting so we can answer your questions and begin helping you and your family. If you are injured at work, the best thing to do is to contact the workers' compensation lawyers at the Steinberg Law Firm. We have helped hundreds of injured workers get the benefits they deserve and helped to protect them and their families from financial ruin. There is no downside to contacting us to help you with your work injury claim. The initial consultation is free.
WE HAVE RECOVERED OVER $500 MILLION FOR CLIENTS IN THE LAST 10 YEARS, INCLUDING:
Leaders in the Legal Industry
Steinberg attorneys have been awarded numerous distinctions, such as Super Lawyers, Best Lawyers in America by U.S. News & World Report, Gedney M. Howe, Jr. Award for Outstanding Public Service, the SC Leadership in Law award, and has been voted Best Workers' Comp Firm in SC, among other distinctions.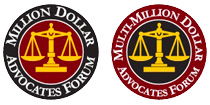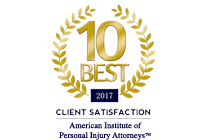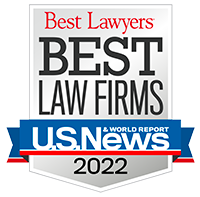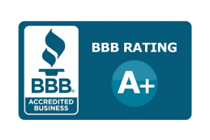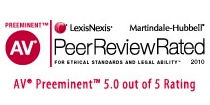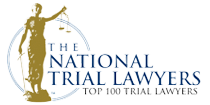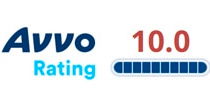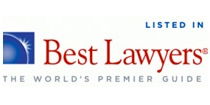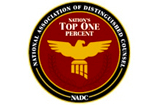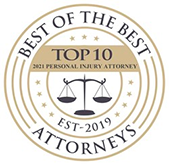 They have amazing lawyers!
They have worked on an impossible situation and exceeded all expectations in the resulting settlements. I would recommend the Steinberg Law Firm to anyone and everyone!
- Susan
My experience was excellent
From the first consultation to the end of my case I was kept updated step by step. My attorney worked hard for me and got me more than what I expected.
- Vanessa
I never felt like I was alone
My lawyer and his Paralegal were right with me the entire case. I never felt like I was alone. At every turn they were in my corner. Someone recommended me to Steinberg law firm and I gladly would do the same for someone else.
- Mike
I couldn't have asked for better
The people from the Steinberg group are top-notch. They handled my case extremely well, I couldn't have asked for a better performance. Thank you all so much for all you did for me.
- Brian
I am grateful for them!
At my worst, they honestly and carefully protected and defended my family on multiple levels. I'm a client for life and the integrity of this law firm is unmatched. Thank You Steinberg Law Family!!!
- Brandy
The people are thoughtful and professional
Questions and concerns always get answered and concerns are taken care of. Thank you all at Steinburg for a good experience and for showing me that you care about your clients.
- Joan
The best law firm
This the best law firm anyone could ever deal with. Mr. Pearlman will work hard to get everything that is owed to you. It was a pleasure to have been represented by this firm.
- Rena
A wonderful experience
Had a wonderful experience with Mr. Pearlman and his team. Thank you very much for your diligence and expertise.
- Meagan
I highly recommend them
They work as a team providing the best referrals and assistance to accomplish what my family and I needed. I highly recommend them because you won't be disappointed.
- Erika