South Carolina Delivery Worker Injury Lawyer
Getting Workers' Compensation Benefits for Delivery Workers in South Carolina
 
Delivery workers are in demand now more than ever because they play an essential role in connecting customers with businesses and products. People rely on delivery workers for everything from groceries, restaurant takeout, medicine to clothes, furniture, and office supplies. Delivery workers include delivery drivers, truck drivers, warehouse workers, forklift operators, and others.
 
The constant pressure to meet tight deadlines means delivery workers end up working for many hours at a time, sometimes being forced to sacrifice their safety to get shipments delivered on time. The push to work harder and faster increases the risk of serious injuries, including everything from slip and fall accidents to car wrecks to lifting injuries. Delivery workers who are hurt on the job in South Carolina are entitled to workers' compensation benefits and should seek the help of a workers' compensation lawyer when those benefits are denied or disputed.
 
Common Causes of Delivery Work Injuries
 
Due to the variety of duties and the fast-paced environment associated with delivery jobs, injuries can occur at any point in a delivery workers' job, whether it is loading cargo, using forklifts, transporting goods or delivering packages. The job's demanding nature means working nights and weekends with little rest, especially during the holiday season.
 
There are unique risks involved with working as a delivery driver, including the possibility of motor vehicle collisions. With shipping companies always trying to shorten delivery times to be the fastest delivery service, drivers feel pressured to complete their deliveries within a certain timeframe. Making deliveries to many different houses and offices means having to deal with various hazardous conditions like wet floors, icy steps, loose railings, biting dogs.
 
Among the common ways delivery workers can be injured on the job include:
 
• Falls
• Motor vehicle collisions
• Overexertion
• Being hit by cargo
• Crushing accidents
• Connecting or disconnecting tractors from trailers
• Mishaps while loading or unloading cargo
• Injuries when lifting or pushing heavy items
Types of Delivery Worker Injuries
 
Delivery workers may sustain different types of injuries depending on their specific responsibilities. Day-to-day duties can include driving large trucks, handling heavy packages and making frequent delivery stops while navigating busy streets.
 
The job duties of delivery workers are physically demanding, which means musculoskeletal injuries are common. Musculoskeletal injuries affect joints, muscles, tendons, ligaments, discs, nerves and other parts of the body. Just one awkward motion or misstep can trigger long-term conditions like tennis elbow or tendonitis that cause chronic pain. The consequences of such injuries can be far-reaching as they can get serious enough to require a career change.
 
Sprains and strains are also common injuries for delivery workers. Other types of repetitive motions associated with sorting, loading and delivering packages can also cause a wide range of injuries, including:
 
• Bruises, cuts and lacerations
• Neck and back strains
• Hand, wrist and arm injuries
• Shoulder injuries
• Broken bones
• Knee injuries
• Spinal injuries
• Head injuries
• Whiplash
• Limb loss
• Internal organ damage
• Internal bleeding
 
Pursuing Workers' Compensation in South Carolina
 
Like other states, South Carolina requires employers to have workers' compensation insurance. This insurance provides injured employees with vital financial support for medical bills, lost wages and other costs.
 
Negligence is not a factor when making a workers' compensation claim, which means that the employer does not need to have caused your accident for you to receive benefits. As long as your injury happened during the course of your employment as a delivery worker, you are likely eligible for workers' compensation benefits. An important point to note is that these types of claims do not cover losses like pain and suffering or emotional distress.
 
Unfortunately, insurance companies do not have employees' best interests at heart when they receive workers' compensation claims. Looking out for themselves and trying to maximize their profits, insurance companies' goal is to pay as little as possible despite the much higher actual harms and costs caused by your injuries. Your employer or their insurance company may try to deny your workers' compensation claim as an invalid claim. For example, they may argue that your injury did not happen in the workplace or that you failed to meet the deadline for submitting your claim.
 
Steinberg Law Firm knows exactly how the workers' compensation claims process plays out. We refuse to let insurance companies gamble with your health or career. Our experienced South Carolina workers' compensation attorneys are here to help injured delivery workers obtain full and fair job injury benefits in South Carolina.
 
How Steinberg Law Firm Can Help Injured Delivery Workers
 
If your workers' compensation claim is being questioned or denied, Steinberg Law Firm will stand up for you to ensure you get the benefits you deserve. Our South Carolina workers' compensation lawyers are skilled adversaries who know how to counter the tactics used by insurance companies.
 
We will explain the entire workers' compensation claims process to you. Our attorneys will also help you determine whether you may be eligible to file a personal injury lawsuit for damages if a third party was in some way responsible for your injuries. For example, a delivery driver who was involved in a motor vehicle collision may be able to seek damages from an at-fault driver in addition to receiving workers' compensation benefits. Steinberg Law Firm will advise you of the best course of action in your situation and navigate you through the complexities of South Carolina's legal system.
 
Steps to Take if You Get Injured at Work
 
Getting injured at work may leave you unsure about what you should do. The unfortunate reality is that any missteps can harm your workers' compensation claim. To best preserve your legal rights, you should remember to do the following if you are hurt on the job as a delivery worker:
 
1. Report your work injury to a supervisor right away. This is a vital step for recording the details of what happened. Call the police if you were involved in a motor vehicle accident.
2. Get immediate medical treatment. Be sure to get evaluated by a doctor even though your injuries may appear to be minor. You may be required to visit a health care provider that your employer selects. Otherwise, your medical expenses may not be covered.
3. Follow all of your employer's work injury reporting policies thoroughly. Make sure your injury report is put into writing.
4. Discuss your situation with a qualified South Carolina workers' compensation lawyer. A lawyer can help ensure you receive the benefits you deserve and maximize the benefits you receive.
 
Contact Steinberg Law Firm Today
 
If you have been injured while working as a delivery employee in South Carolina, you have the right to obtain workers' compensation. If you have difficulty getting the benefits you are entitled to or need any other form of assistance with your claim, contact the experienced workers' compensation attorneys at Steinberg Law Firm for a free consultation.
WE HAVE RECOVERED OVER $500 MILLION FOR CLIENTS IN THE LAST 10 YEARS, INCLUDING:
Leaders in the Legal Industry
Steinberg attorneys have been awarded numerous distinctions, such as Super Lawyers, Best Lawyers in America by U.S. News & World Report, Gedney M. Howe, Jr. Award for Outstanding Public Service, the SC Leadership in Law award, and has been voted Best Workers' Comp Firm in SC, among other distinctions.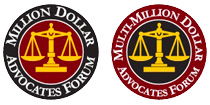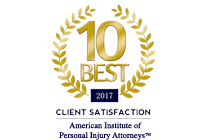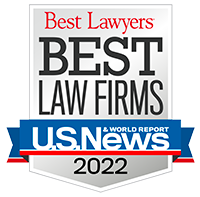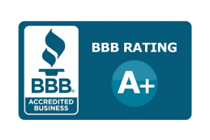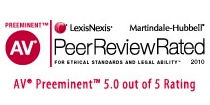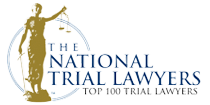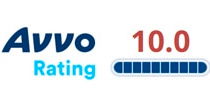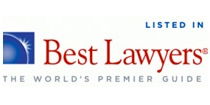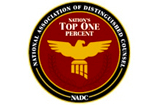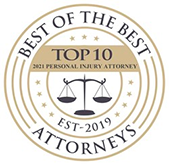 They have amazing lawyers!
They have worked on an impossible situation and exceeded all expectations in the resulting settlements. I would recommend the Steinberg Law Firm to anyone and everyone!
- Susan
My experience was excellent
From the first consultation to the end of my case I was kept updated step by step. My attorney worked hard for me and got me more than what I expected.
- Vanessa
I never felt like I was alone
My lawyer and his Paralegal were right with me the entire case. I never felt like I was alone. At every turn they were in my corner. Someone recommended me to Steinberg law firm and I gladly would do the same for someone else.
- Mike
I couldn't have asked for better
The people from the Steinberg group are top-notch. They handled my case extremely well, I couldn't have asked for a better performance. Thank you all so much for all you did for me.
- Brian
I am grateful for them!
At my worst, they honestly and carefully protected and defended my family on multiple levels. I'm a client for life and the integrity of this law firm is unmatched. Thank You Steinberg Law Family!!!
- Brandy
The people are thoughtful and professional
Questions and concerns always get answered and concerns are taken care of. Thank you all at Steinburg for a good experience and for showing me that you care about your clients.
- Joan
The best law firm
This the best law firm anyone could ever deal with. Mr. Pearlman will work hard to get everything that is owed to you. It was a pleasure to have been represented by this firm.
- Rena
A wonderful experience
Had a wonderful experience with Mr. Pearlman and his team. Thank you very much for your diligence and expertise.
- Meagan
I highly recommend them
They work as a team providing the best referrals and assistance to accomplish what my family and I needed. I highly recommend them because you won't be disappointed.
- Erika