Disability Benefit Categories for Workers' Compensation
Part of the agreement implicit in any workers' compensation case is that the injured party will be appropriately compensated for any disability incurred by a work injury. In South Carolina, two major criteria are used to determine compensation: whether your disability is temporary or permanent, and whether it is partial or total. This determination could make a big difference in what you receive.
If you have been injured in the course of your job and are planning on filing a workers' comp claim, the Charleston work injury lawyers at Steinberg Law Firm are here for you! From helping you file your claim to representing you at a hearing, we can help with every step of the process. Call us at 843-720-2800 for a free case review.
Average Weekly Wage in South Carolina
In the state of South Carolina, your benefits are calculated based on your average weekly wage. The state determines your average weekly wage by calculating how much you made, on average, each week over the last four fiscal quarters. Generally, you will be paid 2/3 of your average weekly wage during your time on disability.
South Carolina puts two restrictions on the average weekly wage. First, if your average weekly wage is calculated to be less than $75, you are paid your full wage while on disability. Second, if 2/3 of your average weekly wage is greater than the average weekly wage in the state of South Carolina, your disability will be reduced so you are only paid the state average.
Total Disability
When your injuries preclude you from working entirely, you qualify for total disability. Total disability gives you 2/3 of your average weekly wage for a maximum of 500 weeks. The extent of your injuries can also affect your benefits. According to South Carolina law, you qualify for temporary total disability benefits if your injury results in any of the following:
Losing the use of both hands
Losing the use of both arms
Losing the use of both feet
Losing the use of both legs
Losing the use of both hips
Losing vision in both eyes
Losing two of any of the above (for example, use of one hand and one foot)
Losing the use of both shoulders
If your injuries are permanent, you qualify for permanent total benefits and receive 2/3 of your average weekly wage for the full 500-week period. However, if your injuries have left you with brain damage, or have left you a paraplegic or quadriplegic, there is no time limit–you should receive benefits for the rest of your life.
Partial Disability
As with total disability, partial disability benefits are paid out depending on whether the injuries are permanent or temporary. Because permanent partial disabilities usually refer to the loss of some body part, either through nerve damage or amputation, state laws specify a compensation for the permanent loss of each body part. Once again, disability payments are calculated as 2/3 of your average weekly wage.
Some examples of permanent partial disability benefits include:
65 weeks of payments for losing a thumb
32 weeks for losing a big toe
10 weeks for losing any other toe
220 weeks for losing an arm
195 weeks for losing a leg
300 weeks for losing 1-49% of the use of your back
140 weeks for losing vision in an eye (or losing the eye)
If your partial disability is temporary, you can qualify for temporary partial disability benefits. These pay you 2/3 of your average weekly wage for a maximum of 340 weeks. Once you recover from your injury, you may wish to go back to work for a full wage, and your temporary disability payments will stop when you start working again.
Charleston Lawyers for Disability Payments
At the offices of Steinberg Law Firm, our workers' compensation attorneys have a great deal of experience in employment law and workplace injury cases. We know how much you are owed by employers and insurance companies, and are not afraid to take them to court if they refuse to pay up. Your workers' compensation case is in excellent hands with Steinberg Law.
To get a free case review from Steinberg Law Firm, contact us at 843-720-2800. We serve clients in Charleston, Summerville, and the surrounding areas.
WE HAVE RECOVERED OVER $500 MILLION FOR CLIENTS IN THE LAST 10 YEARS, INCLUDING:
Leaders in the Legal Industry
Steinberg attorneys have been awarded numerous distinctions, such as Super Lawyers, Best Lawyers in America by U.S. News & World Report, Gedney M. Howe, Jr. Award for Outstanding Public Service, the SC Leadership in Law award, and has been voted Best Workers' Comp Firm in SC, among other distinctions.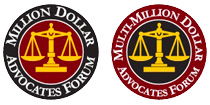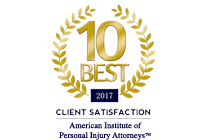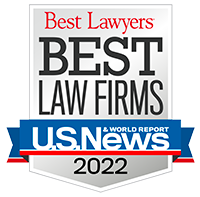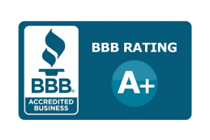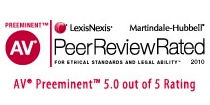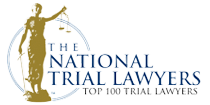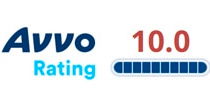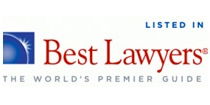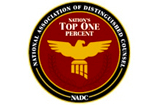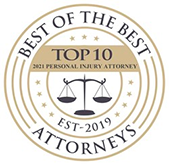 They have amazing lawyers!
They have worked on an impossible situation and exceeded all expectations in the resulting settlements. I would recommend the Steinberg Law Firm to anyone and everyone!
- Susan
My experience was excellent
From the first consultation to the end of my case I was kept updated step by step. My attorney worked hard for me and got me more than what I expected.
- Vanessa
I never felt like I was alone
My lawyer and his Paralegal were right with me the entire case. I never felt like I was alone. At every turn they were in my corner. Someone recommended me to Steinberg law firm and I gladly would do the same for someone else.
- Mike
I couldn't have asked for better
The people from the Steinberg group are top-notch. They handled my case extremely well, I couldn't have asked for a better performance. Thank you all so much for all you did for me.
- Brian
I am grateful for them!
At my worst, they honestly and carefully protected and defended my family on multiple levels. I'm a client for life and the integrity of this law firm is unmatched. Thank You Steinberg Law Family!!!
- Brandy
The people are thoughtful and professional
Questions and concerns always get answered and concerns are taken care of. Thank you all at Steinburg for a good experience and for showing me that you care about your clients.
- Joan
The best law firm
This the best law firm anyone could ever deal with. Mr. Pearlman will work hard to get everything that is owed to you. It was a pleasure to have been represented by this firm.
- Rena
A wonderful experience
Had a wonderful experience with Mr. Pearlman and his team. Thank you very much for your diligence and expertise.
- Meagan
I highly recommend them
They work as a team providing the best referrals and assistance to accomplish what my family and I needed. I highly recommend them because you won't be disappointed.
- Erika