Who Are Essential Workers in South Carolina?
The coronavirus or COVID-19 took most of the country by surprise, including those in South Carolina. In March, due to the rapid spread of the virus, governors across the country began ordering schools and businesses close and for residents to stay at home. On April 6, 2020, Governor McMaster issued an executive order requiring most South Carolina residents stay at home to reduce the rate at which COVID-19 spreads. However, the Governor's executive order leaves room for many "essential" businesses to continue operation. Employees who work for these essential businesses, depending on their employers, may be required to come into work.
South Carolina's Governor McMaster's Executive Order Explained
According to Governor McMaster's executive order, certain businesses are classified as non-essential. These businesses are required to remain closed to all non-employees and cannot re-open until the expiration of the emergency order. South Carolina non-essential businesses are:
Entertainment venues and facilities, including:

Night clubs
Bowling alleys
Arcades
Concert venues
Heaters
Auditoriums
Racetracks
Indoor children's' playgrounds
Adult entertainment venues
Bingo halls
Social clubs

Recreational and athletic facilities, including:

Gyms and exercise clubs
Spas
Swimming pools
Spectator sports
Activities on commercial playground equipment

Close-Contact service providers, including:

Barbershops
Hair and nail salons
Tanning salons
Tattoo parlors
Massage-therapy establishments

Retail stores, including:

Furniture stores
Clothing and shoe stores
Jewelry stores
Department stores
Sporting goods stores
Book stores
Flea markets
Florists
The Governor's order goes on to describe a few activities that are considered "essential" and are permitted to remain open during the coronavirus (COVID-19) pandemic. These essential businesses include:
Individuals operating commercial vehicles transporting essential goods and products, such as food, water, medicine, medical supplies and equipment, fuels and petroleum products, livestock, poultry, feed for livestock and poultry, and crops and other agricultural products ready to be harvested;
individuals employed by airlines;
individuals otherwise engaged in commercial transportation activities;
Individuals performing or assisting with military operations;
Individuals performing or assisting with healthcare operations;
Individuals performing or assisting with public safety operations; or
Individuals performing or assisting with emergency response operations.
Clearly, the Governor's executive order does not cover all businesses. In fact, there are a large number of businesses that would seem to be in a gray area between the classifications of essential and non-essential business. The executive order provides some guidance here, explaining that "any retail business not identified by the general description above, or authorized to continue operations" are subject to the following emergency rules and restrictions:
Businesses must limit their occupancy to either five customers per 1,000 square feet or 20 percent of their occupancy as determined by the fire marshal;
Businesses must not knowingly allow customers, employees, vendors, or anyone else who is on business property to congregate within six feet of others; and
Businesses must follow strict sanitation procedures, as set forth by the Center for Disease Control, or any other state or federal agency.
Thus, the businesses that are not explicitly mentioned in the executive order are allowed to remain open, provided they follow the above guidelines. Employers who fail to take these recommendations seriously put employees at a heightened risk of contracting COVID-19.
Employees who have contracted the coronavirus may be entitled to monetary compensation either through a South Carolina workers' compensation claim or a personal injury claim. However, due to the complexities raised by the COVID-19 pandemic, and the many unanswered questions it presented, infected workers are encouraged to reach out to a dedicated South Carolina personal injury attorney for immediate assistance.
Essential Workers Guide: Keeping Everyone Safe

Contact a South Carolina Injury Occupational Disease Lawyer Today
While any South Carolina personal injury or worker's compensation case can be complex, this is especially the case given the unprecedented situation the COVID-19 crisis presents. The attorneys the Steinberg Law Firm, LLC, are here to help you and your family through this difficult time. We represent South Carolina healthcare workers and other essential employees who have contracted the coronavirus. Even if you are not certain where you contracted the virus, we can help. Our knowledgeable and compassionate team of South Carolina workers' compensation lawyers recognize the difficulties all essential workers are facing, and cater our representation accordingly, making sure to answer all your questions in a straightforward and understandable manner.
At the Steinberg Law Firm, your health and security are critically important to us, especially during the COVID-19 National Emergency. Our lawyers and paralegals will be working remotely to ensure both new and existing clients will not experience any interruptions in service. We have deployed remote working technology and can accommodate phone and video conferencing.
If you need our help for whatever reason, please contact us so we can learn how to help you. As always, we offer free consultations. During this remote period, we will conduct our initial consultation over the phone via FaceTime or Zoom – whatever works best for you.
If you have any questions or concerns, please call us at 843-720-2800 or email us at info@steinberglawfirm.com.
*This page was written with the most up to date information and this information is subject to change as more information about the virus is released & found.
WE HAVE RECOVERED OVER $500 MILLION FOR CLIENTS IN THE LAST 10 YEARS, INCLUDING:
Leaders in the Legal Industry
Steinberg attorneys have been awarded numerous distinctions, such as Super Lawyers, Best Lawyers in America by U.S. News & World Report, Gedney M. Howe, Jr. Award for Outstanding Public Service, the SC Leadership in Law award, and has been voted Best Workers' Comp Firm in SC, among other distinctions.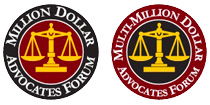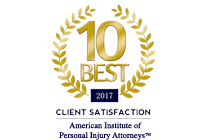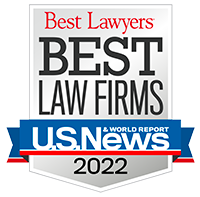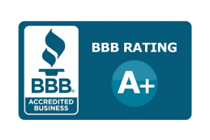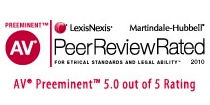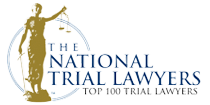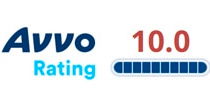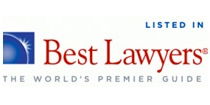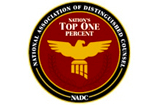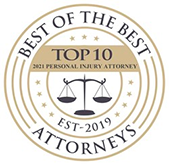 They have amazing lawyers!
They have worked on an impossible situation and exceeded all expectations in the resulting settlements. I would recommend the Steinberg Law Firm to anyone and everyone!
- Susan
My experience was excellent
From the first consultation to the end of my case I was kept updated step by step. My attorney worked hard for me and got me more than what I expected.
- Vanessa
I never felt like I was alone
My lawyer and his Paralegal were right with me the entire case. I never felt like I was alone. At every turn they were in my corner. Someone recommended me to Steinberg law firm and I gladly would do the same for someone else.
- Mike
I couldn't have asked for better
The people from the Steinberg group are top-notch. They handled my case extremely well, I couldn't have asked for a better performance. Thank you all so much for all you did for me.
- Brian
I am grateful for them!
At my worst, they honestly and carefully protected and defended my family on multiple levels. I'm a client for life and the integrity of this law firm is unmatched. Thank You Steinberg Law Family!!!
- Brandy
The people are thoughtful and professional
Questions and concerns always get answered and concerns are taken care of. Thank you all at Steinburg for a good experience and for showing me that you care about your clients.
- Joan
The best law firm
This the best law firm anyone could ever deal with. Mr. Pearlman will work hard to get everything that is owed to you. It was a pleasure to have been represented by this firm.
- Rena
A wonderful experience
Had a wonderful experience with Mr. Pearlman and his team. Thank you very much for your diligence and expertise.
- Meagan
I highly recommend them
They work as a team providing the best referrals and assistance to accomplish what my family and I needed. I highly recommend them because you won't be disappointed.
- Erika