Two Steinberg Law Firm Attorneys Named in the 2020 South Carolina Rising Stars List
Every year, the attorney rating service, Super Lawyers, releases the names of the brightest young lawyers in its list of Rising Stars. This year Steinberg Law Firm is proud to announce that two of the firm's younger attorneys have been named in the 2020 South Carolina Rising Stars list.
To become a Rising Star, an attorney must go through a rigorous referral and vetting process. Only those lawyers who have been practicing less than 10 years, or are younger than 40, are eligible.
First, young attorneys are recommended by fellow lawyers who are familiar with the nominee's skill and commitment to their clients. Once nominated, Super Lawyers conducts an independent 12-point evaluation of each attorney. Among other factors, Super Lawyers considers a nominee's recent verdicts and settlements, honors and awards, pro bono and community service, and other outstanding achievements. Nominees then undergo a peer-review process in which other attorneys in the nominee's practice area evaluate the candidates. In all, just 2.5 percent of all attorneys are named Super Lawyers.
The following South Carolina personal injury lawyers at Steinberg Law Firm were named in the 2020 list of Super Lawyers: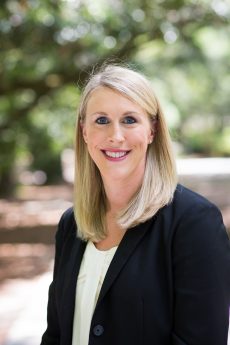 Armed with a B.A. in Psychology from the University of Notre Dame, Catie headed to the Medical University of South Carolina to earn a B.S. in Nursing. She worked as a pediatric nurse for three years at MUSC before pursuing a law degree at Charleston School of Law, where she graduated Magna Cum Laude.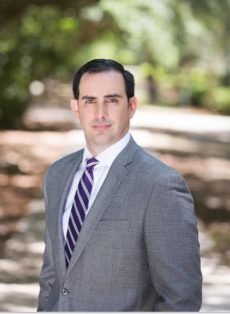 Ben earned his undergraduate degree from the College of Charleston, where he was a member of the Communications Honor Society. Ben was a scholarship athlete in both basketball and baseball his first two years of college. In 2008, he graduated from Emory University School of Law. While at Emory he served as staff attorney at the Indigent Criminal Defense Clinic representing individuals in Georgia's criminal courts, he also received the Morton H. Aronson Franchise Law Award. After graduation, Ben joined the Steinberg Law Firm, and was named a partner in 2016.
At Steinberg Law Firm, we are extremely proud of both Catie and Ben. These young lawyers encompass all the firm's values including an exceptional level of dedication to the firm's clients.
Reach Out to a Dedicated Charleston Personal Injury Attorney Today
The skilled attorneys at Steinberg Law have over 170 years of combined legal experience handling South Carolina workers' compensation and personal injury claims. As a result, we possess the knowledge and professionalism to handle your case from beginning to end, with the utmost care and consideration. If you have questions about a potential case, our legal team has the answers. Our mission is – and always has been – to provide the best possible legal services to our clients, to preserve the civil justice system and to give back to our community whenever we can. To learn more about how the attorneys at Steinberg Law can help you with your legal issues, call 843-720-2800 to schedule a free consultation today.