Back injuries are one common type of boat injury.
Boating is one of the most popular activities in South Carolina. While popular, boating presents considerable risks, especially when operating a boat near inexperienced recreational boat users. Boat accidents frequently result in serious, life-changing injuries.
Representing Injured People Since 1927
South Carolina Back Injury From Boat Accident Lawyer
Jet Ski Crash Injury Lawyers Serving South Carolina Victims
At the Steinberg Law Firm, our boat accident lawyers represent boat accident victims who suffered severe back injuries due to another's negligence. Since our firm's inception more than 95 years ago, we have provided accident victims and their families across South Carolina with compassionate, dedicated, and aggressive representation. We understand the challenges you face on the road to recovery, and we are here to answer your questions and help you in any way we can.
 
Boat Accident Statistics
 
According to a recent report by the United States Coast Guard, there were 4,168 boat accidents. These accidents resulted in more than 2,500 injuries and 613 deaths.  
 
The most recent report from the Coast Guard shows the top five causes of boat accidents. These are:
• Operator inattention
• Improper lookout
• Operator inexperience
• Excessive speed
• Alcohol use
 
Many South Carolina boat accidents may involve several of these causes. For example, the Coast Guard estimates that alcohol is involved in 23 percent of all fatal boat accidents. Operators under the influence of alcohol are much more likely to engage in risky driving behavior, increasing the chance of a serious boat accident. 
 
When safely operated by a qualified person, boats are relatively safe. However, problems arise when inexperienced drivers negligently operate a vessel. Unfortunately, inexperienced boaters are common. According to Coast Guard data, 70 percent of fatal boat accidents involved an operator who did not receive boating safety instruction. 
 
Common Back Injuries After South Carolina Boat Accident
 
Back injuries are some of the most catastrophic types of injury. Injuries to the back and spine range in seriousness but have the potential to cause lifelong symptoms. 
 
The most concerning back injuries involve damage to the spinal cord, a soft, gel-like structure that runs through the spine. When excessive force is applied to the spine, these small bones, called vertebrae, can fracture or break. Pieces of bone can then get lodged against the spinal cord, causing excruciating pain, limited motion, and even paralysis. 
 
Common back injuries in South Carolina boat accidents include:
 
• Compression fractures
• Vertebrae fractures 
• Back strains
• Back sprains
• Herniated, ruptures, or slipped discs
• Broken back
• Broken neck
 
Pursing Compensation for a South Carolina Boat Accident 
 
Those suffering back injuries after a South Carolina boat accident face a challenging road to recovery. Back injuries take a long time to heal, and symptoms may linger indefinitely. On top of recovering from physical and mental injuries, boat accident victims will need to confront medical expenses and bills.
 
Boat accident victims are entitled to compensation for their injuries and damages. At the Steinberg Law Firm, we want to help you pursue a claim against the parties responsible for your injuries. Under South Carolina law, there are generally two types of damages in a personal injury claim: economic and non-economic damages. Economic damages are relatively straightforward and usually include:
 
• Past medical bills
• Future medical expenses
• Costs related to necessary modifications made to your home (like ramps)
• Lost wages
  
Non-economic damages do not have an easily assigned monetary value. Examples of non-economic damages include the following:
 
• Pain and suffering
• Mental anguish
• Emotional distress
• Physical impairment of disability
• Loss of society or companionship
• Loss of consortium (in a spousal relationship)
 
Having the assistance of an experienced South Carolina boat accident attorney can make the process of identifying all your potential damages easier, so you can take time to recover while we fight for the compensation you deserve.
 
Contact the Experienced South Carolina Boat Accident Lawyers at the Steinberg Law Firm
 
If you or someone you love has recently been injured in a South Carolina boat accident, you may be entitled to financial compensation for your injuries. Back injuries can take years to heal, and you may never return to the condition you were in before the accident. We can help you identify these expenses and pursue a claim against those responsible for your injuries. Over the past 95 years, the Steinberg Law Firm has fostered a long-standing reputation for excellence, compassion, and dedication to our clients and their well-being. When you are ready to talk to a lawyer about the boat accident that caused your back injuries, you can reach a Steinberg Law Firm attorney at 843-720-2800. You can also reach out through our online form, and one of our attorneys will get back to you shortly. We offer free consultations and collect no fee unless we collect compensation for you.
WE HAVE RECOVERED OVER $500 MILLION FOR CLIENTS IN THE LAST 10 YEARS, INCLUDING:
Leaders in the Legal Industry
Steinberg attorneys have been awarded numerous distinctions, such as Super Lawyers, Best Lawyers in America by U.S. News & World Report, Gedney M. Howe, Jr. Award for Outstanding Public Service, the SC Leadership in Law award, and has been voted Best Workers' Comp Firm in SC, among other distinctions.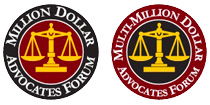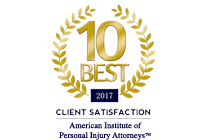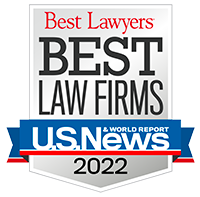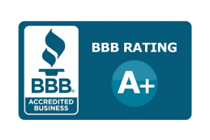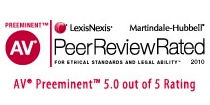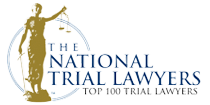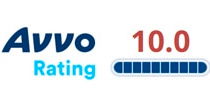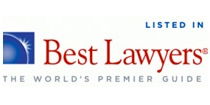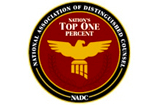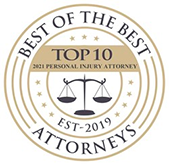 They have amazing lawyers!
They have worked on an impossible situation and exceeded all expectations in the resulting settlements. I would recommend the Steinberg Law Firm to anyone and everyone!
- Susan
My experience was excellent
From the first consultation to the end of my case I was kept updated step by step. My attorney worked hard for me and got me more than what I expected.
- Vanessa
I never felt like I was alone
My lawyer and his Paralegal were right with me the entire case. I never felt like I was alone. At every turn they were in my corner. Someone recommended me to Steinberg law firm and I gladly would do the same for someone else.
- Mike
I couldn't have asked for better
The people from the Steinberg group are top-notch. They handled my case extremely well, I couldn't have asked for a better performance. Thank you all so much for all you did for me.
- Brian
I am grateful for them!
At my worst, they honestly and carefully protected and defended my family on multiple levels. I'm a client for life and the integrity of this law firm is unmatched. Thank You Steinberg Law Family!!!
- Brandy
The people are thoughtful and professional
Questions and concerns always get answered and concerns are taken care of. Thank you all at Steinburg for a good experience and for showing me that you care about your clients.
- Joan
The best law firm
This the best law firm anyone could ever deal with. Mr. Pearlman will work hard to get everything that is owed to you. It was a pleasure to have been represented by this firm.
- Rena
A wonderful experience
Had a wonderful experience with Mr. Pearlman and his team. Thank you very much for your diligence and expertise.
- Meagan
I highly recommend them
They work as a team providing the best referrals and assistance to accomplish what my family and I needed. I highly recommend them because you won't be disappointed.
- Erika