Berkeley County Injury Lawyers
When people are searching for a law firm to help them, they should know that Steinberg Law Firm has experienced lawyers working as a team to ensure our clients make the recoveries that they should. — Attorney Steven E. Goldberg
Berkeley County Personal Injury Lawyer
We take representing injured South Carolinians seriously. Our team has deep roots in our community, and it is our job to help our injured neighbors recover and restore their lives.
For a free case review, call us at 843-720-2800.
Representing Injured People Since 1927
Accident Attorneys Serving Goose Creek, Summerville, Moncks Corner and Hanahan
An accident can change your life in a split second.
Suddenly, everything you worked so hard for takes a back seat, and you are forced to deal with what is often a long road to recovery. At the Steinberg Law Firm, our respected personal injury lawyers understand what you are going through and are here to help in any way we can. We represent individuals and families throughout Berkeley County in all types of personal injury claims. If you have been injured in an accident occurring in Moncks Corner, Hanahan, Goose Creek, Jamestown, Summerville, St. Stephen, Bonneau or Daniel Island, the Steinberg Law Firm is here for you.
What Our Clients Say:
From the moment I reached out to Steinberg Law Firm concerning my accident, they were there for me. The firm members regularly checked on me to see if I needed anything personally. I could not be more satisfied with the professionalism and responsiveness that I received during this stressful time in my life. - Carolyn
To learn more about personal injury claims, contact our experienced team of Berkeley County, South Carolina personal injury attorneys.
I've been hurt in an accident. Should I file a personal injury lawsuit?
While the decision to file a personal injury lawsuit depends on the specific circumstances surrounding your injury, a strong lawsuit can be very valuable in getting you the financial compensation that you deserve. When you consult with our injury lawyers, they will give you an honest assessment of your case and what to expect. Their guidance will be crucial in determining how you should move forward.
Car accidents are one of the most commoncauses of serious injury in Berkeley County.
Unfortunately, the majority of Berkeley County car accidents are entirely preventable. The South Carolina Department of Public Safety reports that the most common causes of South Carolina car accidents are:
Failing to yield the right of way
Aggressive driving
Improper lane change
Following too closely
In 2019, there were more than 5,200 car accidents in Berkeley County. These collisions resulted in 29 people losing their lives and another 1,673 suffering injuries.
Free Personal Injury Consultations
At Steinberg Law Firm we understand what it is like to suffer from injuries sustained in an accident, no matter where or why it happened. The experienced personal injury attorneys at Steinberg Law Firm have helped accident victims and their families recover more than $500 million in compensation.
Pick-up trucks are an incredibly popular choice of vehicle among South Carolina drivers. The total number of new pick-up trucks sold across the country exceeded the number of new cars sold in recent years. While pick-up trucks rank well in terms of safety for vehicle occupants,they pose a serious risk to others on the road, especially when the owners of these vehicles make custom modifications.
According to the most recent data from the South Carolina Department of Public Safety, pick-up trucks made up 250 of the 1,651 vehiclesinvolved in fatal traffic accidents.
Some of the most dangerous modifications pick-up truck owners make to their vehicles include:
Lighting modifications
Lifted vehicles
Tinted windows
Electronic modifications
Loud audio systems
Depending on the specific type of modification, it can seriously impact a driver's ability to maintain control of their truck and affect their awareness. For example, lifted pick-up trucks are at a much greater risk of rolling over, even in response to a minor collision.Lifted pick-ups also create limited vision directly around the vehicle, making it difficult to see young children, pedestrians, motorcycles and even other vehicles when trucks are modified to ride several feet off the ground.
WE HAVE RECOVERED OVER $500 MILLION FOR CLIENTS IN THE LAST 10 YEARS, INCLUDING:
The Accident Impacted My Everyday Life I Client Testimonial Steinberg Law Firm
Why Choose the Steinberg Law Firm
18-wheelers, semi-trucks and other large commercial vehicles can reach lengths of more than 80 feet and weigh as much as 80,000 pounds when fully loaded.
While driving around large trucks can make even the most seasoned driver uncomfortable, motorists have little choice but to share the road with these vehicles. Unfortunately, drivers' discomfort around 18-wheelers is well-founded, as these vehicles are involved in a disproportionate number of traffic accidents. In 2019 alone, there were more than 8,500 South Carolina truck accidents. These accidents claimed more than 100 lives and injured more than 2,000 others.
Sorting out which party is at fault and dealing with insurance adjusters is a taxing experience when recuperating from a bad accident. An experienced injury attorney is a great asset when dealing with the aftermath.
Let Us Handle the Insurance Companies
While there is no legal definition of what constitutes a catastrophic injury, it commonly refers to those injuries that have a life-long impact on an accident victim's life. The road to recovery is long for those who suffer a catastrophic injury, and they may never return to their pre-accident condition. Examples of catastrophic injuries include:
Burn injuries
Severe or multiple broken bones
Catastrophic injuries can be caused by any type of accident, including workplace accidents, car accidents, slip and falls, instances of medical malpractice, and injuries caused by dangerous or defective products.
The Cost of Negligence Can Be High
At the Steinberg Law Firm, we can help you understand your legal options for recovery. We know that you prioritize the safety of your family and friends, and if one of your loved ones is involved in an accident due to another person's negligence, our Charleston personal injury lawyers work to hold the responsible party legally accountable for all damages caused.
Golf carts are incredibly popular in Berkeley County, not just on golf courses. Many people use golf carts to drive around their neighborhood, and some even use them on the city streets. However, golf carts present a serious risk to occupants, pedestrians, cyclists and other drivers. The United States Consumer Product Safety Commission estimates that over 20,000 people were treated in the emergency room for golf cart-related injuries in 2020 alone.
South Carolina law is unique in that it allows owners of golf carts to drive them on public roads within four miles of their homes if the owner has a valid driver's license and a gold car permit. Drivers must also purchase insurance coverage to cover themselves and other parties in the event of an accident.
Driving too fast for road conditions accounted for the most fatal collisions in 2019, causing 217 deaths. That equals about 27 percent of all deadly accidents in South Carolina and illustrates the extent to which one driver's bad judgment can kill. South Carolina's Department of Public Safety also shows DUI drivers accounted for 210 deaths in the state, or 24 percent of the total.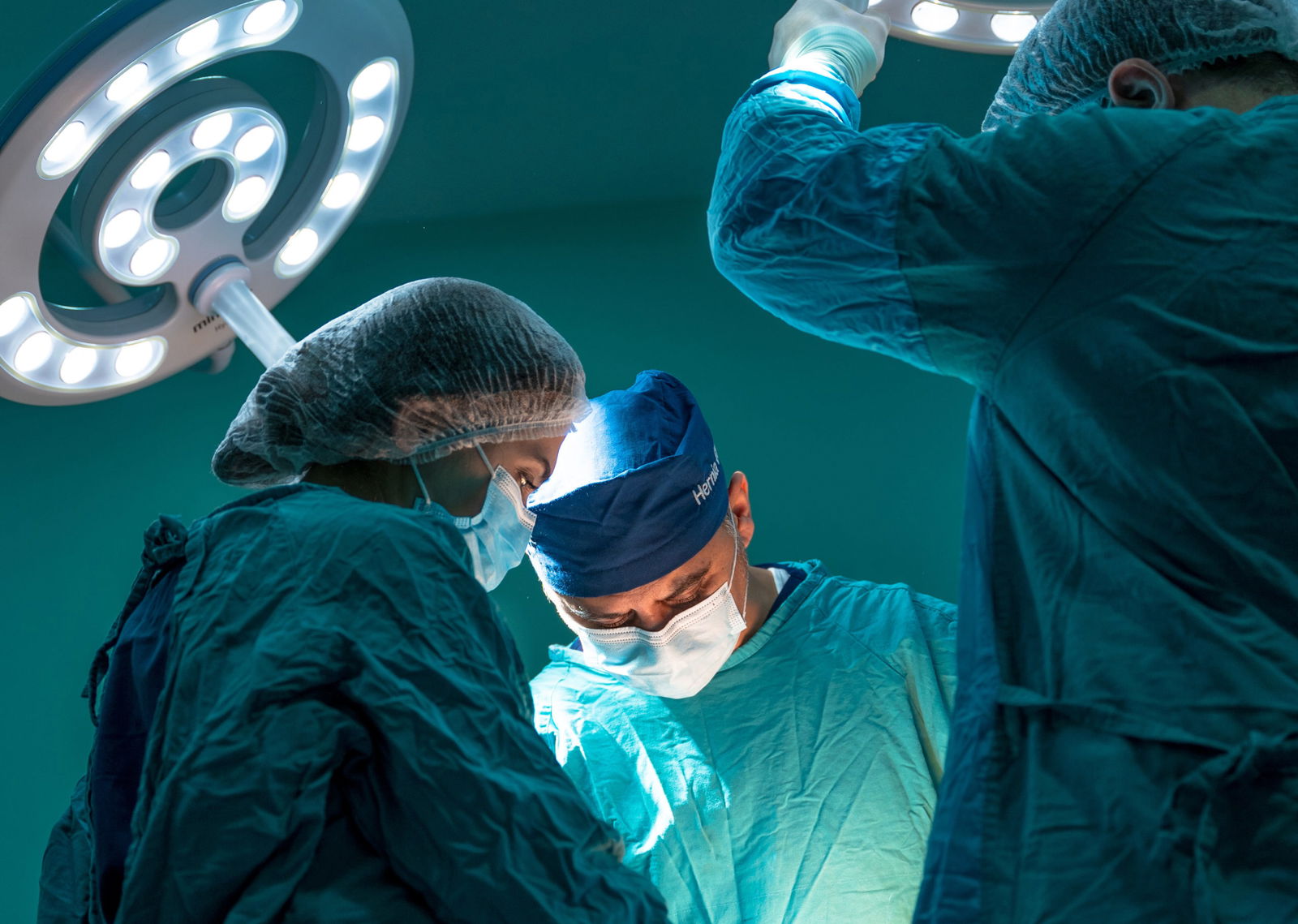 Medical malpractice is the legal term used to describe those situations in which a healthcare provider renders care that falls below the generally accepted standard of care that results in a patient's injury. While some Berkeley County medical malpractice cases involve new injuries, many involve errors related to misdiagnosis. Unless you are a doctor, it can be challenging to know whether you suffered injuries as a result of negligent medical care. The knowledgeable Berkeley County medical malpractice attorneys at the Steinberg Law Firm can help.
The COVID-19 pandemic brought about major changes in the daily lives of all Americans, not the least of which was the added precaution everyone must take to avoid the spread of this deadly virus.
Businesses and healthcare providers share the obligation to ensure society remains safe from the continued spread of COVID-19. However, through recently passed legislation, South Carolina lawmakers provided broad immunity to businesses and medical professionals as it relates to liability stemming from the transmission of COVID-19. That said, the new law leaves open the possibility of a claim if a business or healthcare provider blatantly disregards the current healthcare protocol to curb the spread of COVID-19.
Personal Injury Frequently Asked Questions
Why Choose the Steinberg Law Firm?
At the Steinberg Law Firm, we recognize that the thought of bringing a lawsuit after an accident may not be on the front of your mind. We understand that your life does not stop after an accident and that the thought of dealingwith insurance companies and lawyers may seem overwhelming.
What does it mean when we say we will handle everything? To start, we conduct an in-depth investigation into the events resulting in your injuries, looking for any evidence thatcan help support your claim. We will also prepare and file a claim with the negligent party's insurance company, seeking fair compensation for your injuries. If the insurance company is not immediately willing to extend a fair settlement offer, we will negotiate with the insurance company so you do not have to. In most cases, the insurance company eventually conveys an offer that our clients feel compensates them for their injuries. However, when an insurance company refuses to recognize what you have beenthrough, we will not hesitate to take your case in front of the jury and seek fair compensation for your injuries.
Experience Speaks for Itself
For more than 90 years, our Berkeley County personal injury lawyers have been handling cases on behalf of injury victims who found themselves in very similar positions as yourself. Over this time, we have had the opportunity to develop an effective approach to preparing personal injury claims that place as little burden as possible on you and your family. From the moment you bring Steinberg Law attorneys onto your case, we will take over everything, allowing you to focus on your recovery and getting your life back to normal.
They have amazing lawyers!
They have worked on an impossible situation and exceeded all expectations in the resulting settlements. I would recommend the Steinberg Law Firm to anyone and everyone!
- Susan
My experience was excellent
From the first consultation to the end of my case I was kept updated step by step. My attorney worked hard for me and got me more than what I expected.
- Vanessa
I never felt like I was alone
My lawyer and his Paralegal were right with me the entire case. I never felt like I was alone. At every turn they were in my corner. Someone recommended me to Steinberg law firm and I gladly would do the same for someone else.
- Mike
I couldn't have asked for better
The people from the Steinberg group are top-notch. They handled my case extremely well, I couldn't have asked for a better performance. Thank you all so much for all you did for me.
- Brian
I am grateful for them!
At my worst, they honestly and carefully protected and defended my family on multiple levels. I'm a client for life and the integrity of this law firm is unmatched. Thank You Steinberg Law Family!!!
- Brandy
The people are thoughtful and professional
Questions and concerns always get answered and concerns are taken care of. Thank you all at Steinburg for a good experience and for showing me that you care about your clients.
- Joan
The best law firm
This the best law firm anyone could ever deal with. Mr. Pearlman will work hard to get everything that is owed to you. It was a pleasure to have been represented by this firm.
- Rena
A wonderful experience
Had a wonderful experience with Mr. Pearlman and his team. Thank you very much for your diligence and expertise.
- Meagan
I highly recommend them
They work as a team providing the best referrals and assistance to accomplish what my family and I needed. I highly recommend them because you won't be disappointed.
- Erika
News and Updates From Our Blog
The Steinberg Law Firm Gets Results
Contact a Berkeley County Personal Injury Lawyer at Steinberg Law Firm Today
Leaders in the Legal Industry