Charleston Unsafe Office Injury Lawyer
An office worker faces the risk of an injury on the job. Most employers in South Carolina must carry workers' compensation insurance. Whether the injury is from a fall or other accident, if the employee is within the scope of their employment, they should be entitled to workers' compensation benefits. The amount of those benefits depends upon the type and severity of the injury.
Statistics for Work-Related Injuries
Private employers reported approximately 2.8 million non-fatal work injuries and illnesses in 2017, according to the U.S. Bureau of Labor Statistics. Of those injuries, 882,730, nearly one-third, resulted in days away from work. For 10,000 full-time employees, the private industry reported 89.4 cases. Overexertion in lifting or lowering accounted for 97,990 of the days away from work cases, while workers struck by objects or equipment accounted for 136,510. Many on-the-job injuries occur in the manufacturing and construction jobs, but office workers are not immune from suffering workplace injuries.
Common Causes of Office Injuries
What are some of the causes of injuries to office workers?
Falls: Office employees can trip over cords or open drawers or slip on wet floors.
Ergonomics: Office workers can suffer musculoskeletal injuries due to chairs and desks that do not fit the employee.
Lifting: Office employees can strain or injure their backs from lifting heavy boxes or files.
Toxins: Office workers may be exposed to chemicals, which can cause respiratory illnesses.
Fires: Worn power cords, overloaded outlets or old space heaters can cause fires in offices.
What to Do If You Are Injured on the Job
An injured office worker should take steps after the injury to protect their rights.
Notice: An employee must give notice to their employer as soon as practicable and no later than 90 days after an injury.
Medical treatment: If the employee is seriously injured, they should get medical help immediately. If the injury is not serious, the employer chooses the doctor the employee sees for medical treatment.
Gathering evidence: An employee should take photos to show what caused the accident. The scene may be changed soon after the accident. The employee should note whether anyone saw the accident.
Filing a claim: If the employer disputes the claim, the employee has two years to file a claim with the South Carolina Workers' Compensation Commission.
Legal Help: Employees can protect their rights by contacting a workers' compensation attorney. The workers' compensation process can get complicated, making it beneficial to hire an attorney.
What Compensation an Employee Can Recover
What are the general rules for recovering workers' compensation benefits in South Carolina?
Fault: An injured employee does not have to prove their employer was at fault. The employee needs only to show they were acting within the scope of the employment. Likewise, an employer cannot use an employee's fault to deny coverage.
Medical Expenses: Employers must pay necessary expenses resulting from injuries on the job. Except in the case of emergencies, the employer chooses the doctor.
Start of Benefits: No compensation is paid to the injured worker for the first seven days. If the disability lasts for more than 14 days, payments will go back to the date of the injury.
Amount of Payments: An injured employee is paid 66 and two-thirds of their average weekly wage, up to the state's maximum, which increases each year. The maximum was $838.21 for injuries occurring on or after January 1, 2018.
Temporary Disability: Generally, the injured employee receives temporary disability benefits until they return to work or reach maximum medical improvement.
Permanent Partial Disability: South Carolina has a schedule of injuries that determines how long an employee receives benefits. For example, the total loss of an arm is worth 200 weeks, so an employee would receive 50 weeks for a 25 percent disability to an arm. For injuries to a part of the body not listed in the schedule, an injured employee gets benefits up to 500 weeks, depending upon the percentage of disability to the body as a whole.
Permanent Total Disability: If an employee is permanently and totally disabled, they can receive benefits up to 500 weeks. For catastrophic injuries, like paralysis or brain damage, the employee can get benefits for life.
Contact Us
If you suffer an injury at work, call a workers' compensation lawyer at Steinberg Law Firm 24/7 at 843-720-2800, make an appointment at www.steinberglawfirm.com, or visit our offices in Charleston, Goose Creek or Summerville.
WE HAVE RECOVERED OVER $500 MILLION FOR CLIENTS IN THE LAST 10 YEARS, INCLUDING:
Leaders in the Legal Industry
Steinberg attorneys have been awarded numerous distinctions, such as Super Lawyers, Best Lawyers in America by U.S. News & World Report, Gedney M. Howe, Jr. Award for Outstanding Public Service, the SC Leadership in Law award, and has been voted Best Workers' Comp Firm in SC, among other distinctions.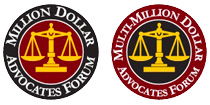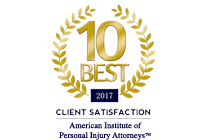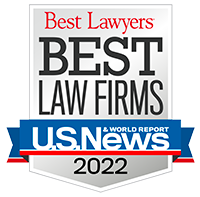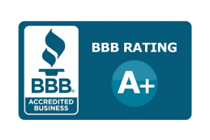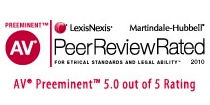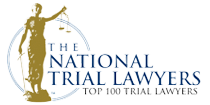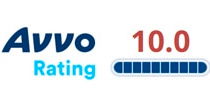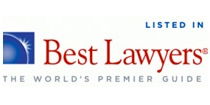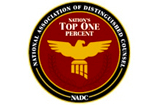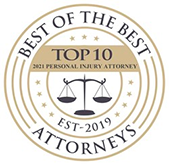 They have amazing lawyers!
They have worked on an impossible situation and exceeded all expectations in the resulting settlements. I would recommend the Steinberg Law Firm to anyone and everyone!
- Susan
My experience was excellent
From the first consultation to the end of my case I was kept updated step by step. My attorney worked hard for me and got me more than what I expected.
- Vanessa
I never felt like I was alone
My lawyer and his Paralegal were right with me the entire case. I never felt like I was alone. At every turn they were in my corner. Someone recommended me to Steinberg law firm and I gladly would do the same for someone else.
- Mike
I couldn't have asked for better
The people from the Steinberg group are top-notch. They handled my case extremely well, I couldn't have asked for a better performance. Thank you all so much for all you did for me.
- Brian
I am grateful for them!
At my worst, they honestly and carefully protected and defended my family on multiple levels. I'm a client for life and the integrity of this law firm is unmatched. Thank You Steinberg Law Family!!!
- Brandy
The people are thoughtful and professional
Questions and concerns always get answered and concerns are taken care of. Thank you all at Steinburg for a good experience and for showing me that you care about your clients.
- Joan
The best law firm
This the best law firm anyone could ever deal with. Mr. Pearlman will work hard to get everything that is owed to you. It was a pleasure to have been represented by this firm.
- Rena
A wonderful experience
Had a wonderful experience with Mr. Pearlman and his team. Thank you very much for your diligence and expertise.
- Meagan
I highly recommend them
They work as a team providing the best referrals and assistance to accomplish what my family and I needed. I highly recommend them because you won't be disappointed.
- Erika