South Carolina Essential Worker Injury Lawyer
The rapid spread of the coronavirus disease or COVID-19 took much of the country by storm, including working families in South Carolina. In March, due to the rapid spread of the virus, governors across the country began ordering schools and business to close and for residents to stay at home. On April 6, 2020, Governor McMaster issued an executive order requiring most South Carolina residents stay at home to reduce the spread of the coronavirus. However, the Governor's executive order allows many "essential" businesses to remain open. Employees who work for these essential businesses, depending on their employers, may be required to come to work.
At the Steinberg Law Firm, LLC, we represent essential employees in workers' compensation claims and personal injury lawsuits to help them recover for damages caused by contracting the coronavirus. For nearly one hundred years, our firm has been handling claims for South Carolina's injured workers. We possess the knowledge and professionalism to handle your case from beginning to end with the utmost care and consideration.
South Carolina COVID-19 Statistics:
The first case of COVID-19 in South Carolina was confirmed on March 6 in Charleston County.
On March 13, Governor McMaster closed schools across South Carolina. Initially, schools were to reopen at the end of March. However, on April 22nd, the Governor amended the order to keep schools closed through the end of the 2019-2020 school year.
As of April 21, 2020:

Total COVID-19 cases in South Carolina – 4,439
Total COVID-19 deaths in South Carolina – 124
Total COVID-19 tests administered in South Carolina – 30,480
Total COVID-19 cases in the United States – 792,938
Total COVID-19 deaths in the United States – 42,518
Total COVID-19 tests administered in the United States – 4,027,367
Across the United States, there are between 49 to 62 million essential workers, representing between 34 to 43 percent of the total workforce.
Essential workers spend, on average, 55 percent of their time in close proximity with others.
Many essential workers earn less than the national average of $18.58 per hour.
12 percent of essential workers do not have health insurance
South Carolina saw the greatest number of new coronavirus cases on:
April 2: 261 new cases
April 10: 273 new cases
April 16: 275 new cases
The counties in South Carolina with the greatest number of cases of COVID-19 are:
Richland County: 657 cases and 14 deaths
Greenland County: 498 cases and 11 deaths
Charleston County: 391 cases and 3 deaths
Lexington County: 274 cases and 9 deaths
The number of coronavirus cases in South Carolina was projected to peak on April 23.
What Is the Coronavirus?
Coronavirus is an infectious disease primarily spread through the air. When an infected person coughs, sneezes or talks, they release small droplets into the air. These droplets may contain the virus and, if someone else breaths them in, that person may contract the virus. COVID-19 can also spread when an uninfected person touches an infected surface and then touches their eyes, nose or mouth.
What Are the Symptoms of the COVID-19?
Symptoms of the coronavirus are similar to those of the flu, and include a dry cough, fever, aches, loss of taste and smell, and in severe cases, difficulty breathing.
Who Is at Risk of Contracting the Coronavirus?
Experts believe that everyone is susceptible to the coronavirus, and no one is immune unless they have already had the virus. Anyone who contracts COVID-19 has a risk of serious injury or death. However, many of those who are young and healthy will recover if they become infected. That said, even an otherwise healthy person may become ill and could need to be hospitalized. The disease presents an increased risk for those over 60 years of age, those with weakened immune systems, as well as individuals with certain pre-existing health conditions. The problematic pre-existing conditions include:
Liver disease
Kidney disease
HIV
Asthma
Heart conditions
Lung conditions
Obesity
Diabetes
Protecting Against the Spread of COVID-19
COVID-19 spreads through the air as well as through touch. The World Health Organization recommends combating the spread of the disease by having everyone:
Wash their hands regularly for at least 20 seconds with liquid soap and water;
Cover their nose and mouth with a tissue when coughing or sneezing;
Avoid close contact (six feet) of those who may have the virus;
Wear a mask when around other people; and
Stay at home and self-isolate if feeling sick.
Who Are Essential Employees in South Carolina?
Due to the coronavirus pandemic, the federal government issued guidelines relating to the closure of school and business, social distancing and limiting travel. However, the federal government did not issue a nationwide stay-at-home order. Thus, each state was able to determine its own course of action.
On April 6, 2020, Governor McMaster issued an executive order requiring most South Carolina residents to stay at home to reduce the spread of COVID-19. According to Governor McMaster's executive order, people are to remain home except for certain reasons. Among the reasons why someone is permitted to leave home is to go to work. Unlike other states, South Carolina's executive order does not specifically list all essential employees. Instead, certain businesses are classified as non-essential and others as essential. Those that do not fit into either category can remain open, provided they follow certain precautions.
Non-essential businesses are required to remain closed to all non-employees and cannot re-open until the expiration of the emergency order. According to Governor McMaster's executive order, South Carolina non-essential businesses are:
Entertainment venues and facilities, including:

Night clubs
Bowling alleys
Arcades
Concert venues
Theaters
Auditoriums
Racetracks
Indoor playgrounds
Bingo halls
Social clubs

Recreational and athletic facilities, including:

Gyms and exercise clubs
Spas
Swimming pools
Spectator sports
Activities on commercial playground equipment

Close-contact service providers, including:

Barber shops
Hair and nail salons
Tanning salons
Tattoo parlors
Massage-therapy establishments

Retail stores, including:

Furniture stores
Clothing and shoe stores
Jewelry stores
Department stores
Sporting goods stores
Book stores
Flea markets
Florists
The Governor's order describes a few activities considered "essential." Businesses and organizations that perform those essential activities are permitted to remain open during the COVID-19 pandemic. Pursuant to the Governor's executive order, essential workers in South Carolina include:
Individuals operating commercial vehicles transporting essential goods and products, such as food, water, medicine, medical supplies and equipment, fuels and petroleum products, livestock, poultry, feed for livestock and poultry, and crops and other agricultural products;
Individuals employed by airlines;
Individuals engaged in commercial transportation activities;
Individuals performing military operations;
Individuals performing healthcare operations;
Individuals performing public safety operations; and
Individuals performing emergency response operations.
The Governor's executive order makes clear that not all businesses are classified as either essential or non-essential. There are a large number of businesses that seem to be in a gray area. The executive order provides some guidance, explaining that "any retail business not identified by general description above, or authorized to continue operations" are subject to the following emergency rules and restrictions:
Businesses must limit their occupancy to either five customers per 1,000 square feet or 20 percent of their occupancy as determined by the fire marshal;
Businesses must not knowingly allow customers, employees, vendors, or anyone else who is on business property to congregate within six feet of others; and
Businesses must follow strict sanitation procedures, as set forth by the Center for Disease Control, or any other state or federal agency.
Can South Carolina Employers Be Held Responsible for an Employee's Coronavirus Diagnosis
Employees who are injured on the job can typically pursue one of two types of claims. The first is a South Carolina workers' compensation claim. The South Carolina workers' compensation law provides a no-fault system for employees to obtain benefits after an on-the-job accident or after they contract an "occupational illness." The workers' compensation process is often much quicker than pursing a personal injury case. However, workers' compensation claimants are limited to recovering medical expenses and lost wages. Importantly, injured employees cannot obtain compensation for their pain and suffering through a South Carolina workers' compensation claim.
The second type of claim an injured worker may pursue is a South Carolina personal injury claim. For the most part, there are no limits on the type or amount of damages awarded for personal injury claims. However, a personal injury claim requires an injured worker to establish that the defendant was negligent, and that the defendant's negligence resulted in the worker's injuries.
Perhaps the most difficult aspect of South Carolina personal injury cases arising from workplace injuries is overcoming the exclusive-remedy provision of the workers' compensation act. Generally, the sole remedy for an employee injured on the job is a workers' compensation claim against their employer. Absent an exception, an employee injured on the job can file for workers' compensation but cannot pursue a personal injury case against their employer. However, this provision does not preclude an injured employee from pursuing a personal injury case against a third party. Similarly, the sole remedy provision of the workers' compensation act does not apply if the worker's injury was the result of an employer's willful or intentional actions.
Given the historic magnitude of COVID-19 crisis, South Carolina courts have not previously weighed in on what constitutes willful conduct in this type of situation. Undoubtedly, courts tasked with resolving these claims will have to apply the law in new ways. The unique situation presented by the coronavirus highlights the importance of working with an experienced South Carolina personal injury and workers' compensation law firm.
Contact a South Carolina Injury Lawyer Today
While any South Carolina personal injury or worker's compensation case can be complex, this is especially true in relation to the unprecedented situation the coronavirus presents. The attorneys at the Steinberg Law Firm, LLP, are here to help you and your family through this difficult time. We represent South Carolina healthcare workers and other essential employees who have contracted COVID-19. Even if you are not certain where you contracted the virus, we can help. Our knowledgeable and compassionate team of South Carolina workers' compensation lawyers recognize the difficulties all essential workers are facing, and cater our representation accordingly, making sure to answer all your questions in a straightforward and understandable manner. To learn more, call 843-720-2800 to schedule a free consultation today. While our offices are currently closed to protect the safety of our clients, staff and community, our team is working remotely and accepting new clients.
WE HAVE RECOVERED OVER $500 MILLION FOR CLIENTS IN THE LAST 10 YEARS, INCLUDING:
Leaders in the Legal Industry
Steinberg attorneys have been awarded numerous distinctions, such as Super Lawyers, Best Lawyers in America by U.S. News & World Report, Gedney M. Howe, Jr. Award for Outstanding Public Service, the SC Leadership in Law award, and has been voted Best Workers' Comp Firm in SC, among other distinctions.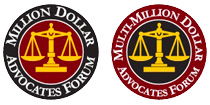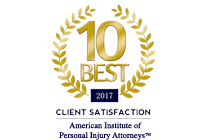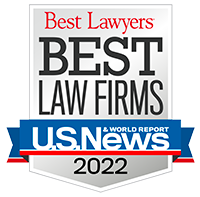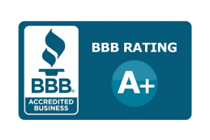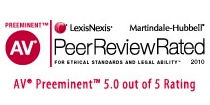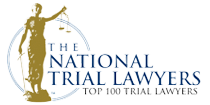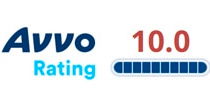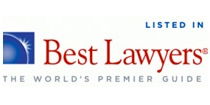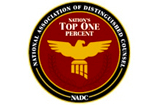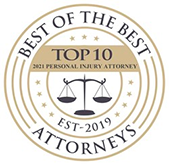 They have amazing lawyers!
They have worked on an impossible situation and exceeded all expectations in the resulting settlements. I would recommend the Steinberg Law Firm to anyone and everyone!
- Susan
My experience was excellent
From the first consultation to the end of my case I was kept updated step by step. My attorney worked hard for me and got me more than what I expected.
- Vanessa
I never felt like I was alone
My lawyer and his Paralegal were right with me the entire case. I never felt like I was alone. At every turn they were in my corner. Someone recommended me to Steinberg law firm and I gladly would do the same for someone else.
- Mike
I couldn't have asked for better
The people from the Steinberg group are top-notch. They handled my case extremely well, I couldn't have asked for a better performance. Thank you all so much for all you did for me.
- Brian
I am grateful for them!
At my worst, they honestly and carefully protected and defended my family on multiple levels. I'm a client for life and the integrity of this law firm is unmatched. Thank You Steinberg Law Family!!!
- Brandy
The people are thoughtful and professional
Questions and concerns always get answered and concerns are taken care of. Thank you all at Steinburg for a good experience and for showing me that you care about your clients.
- Joan
The best law firm
This the best law firm anyone could ever deal with. Mr. Pearlman will work hard to get everything that is owed to you. It was a pleasure to have been represented by this firm.
- Rena
A wonderful experience
Had a wonderful experience with Mr. Pearlman and his team. Thank you very much for your diligence and expertise.
- Meagan
I highly recommend them
They work as a team providing the best referrals and assistance to accomplish what my family and I needed. I highly recommend them because you won't be disappointed.
- Erika