Five Mistakes Accident Victims Make
Following a serious accident, it can be hard to know what you need to do in order to be able to eventually recover the compensation you may need in order to deal with your injuries and other losses. Unfortunately, at this stage, many accident victims make serious mistakes that can negatively impact any future litigation they may choose to pursue and cost themselves the chance to recover compensation.
The following is a brief explanation of five of the most common mistakes made following a car accident and what you can do to avoid them:
Talking to the other party's insurance company. In many cases, following a serious accident, the insurers representing the responsible party may attempt to contact the accident victim. Unfortunately, far too often, insurers are not doing so in good faith, but rather in an attempt to get accident victims to make incriminating comments that can later be used to discredit their claim. Do not talk with the other person's insurance company until after you have consulted with an attorney in order to avoid becoming a victim of this tactic.
Failing to take and/or keep documentation. The best way to give a personal injury claim a strong chance of success is by amassing as much evidence as possible. Unfortunately, many accident victims don't appropriately document their injuries or keep track of things such as doctors' notes and other useful evidence for their claim. Avoiding this mistake can go a long way towards improving the likelihood of your claim's ultimate success.
Failing to seek appropriate medical attention. Many accident victims may not be able to comfortably afford the medical treatment they may need. However, it is important to seek the services of a qualified medical professional in order to establish documentation of the accident victim's injuries.
Admitting fault. In the immediate aftermath of an accident, it may not be entirely clear who was responsible for causing it to occur. In these situations, it is not uncommon for accident victims to claim partial responsibility for an accident. However, it can be difficult to have a true grasp of what actually happened at this stage, and admitting even partial fault can have extraordinarily damaging consequences for an injury victim's claim.
Accepting a quick settlement. One of the most common, and potentially damaging, mistakes that any accident victim can make is accepting a settlement from the insurance company without pursuing their legal options first. In most cases, the first proposed settlement will be worth far less than what accident victims may be able to recover, and accepting a quick settlement may leave you unable to pay for future medical bills and other costs.
These are just some of the mistakes that accident victims can make which can have a damaging effect on their injury claim. To learn more about what you can do to avoid these and other mistakes, please contact the accident attorneys at the Steinberg Law Firm today by calling us at 843-720-2800.
Personal Injury Lawyers Representing Charleston & nearby areas of South Carolina
Other Articles:
WE HAVE RECOVERED OVER $500 MILLION FOR CLIENTS IN THE LAST 10 YEARS, INCLUDING:
Leaders in the Legal Industry
Steinberg attorneys have been awarded numerous distinctions, such as Super Lawyers, Best Lawyers in America by U.S. News & World Report, Gedney M. Howe, Jr. Award for Outstanding Public Service, the SC Leadership in Law award, and has been voted Best Workers' Comp Firm in SC, among other distinctions.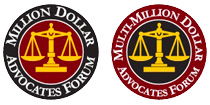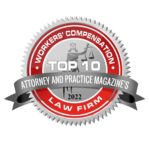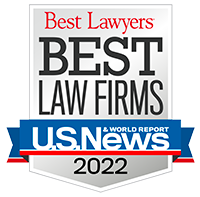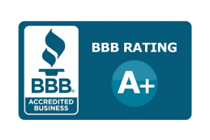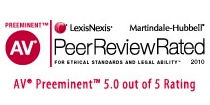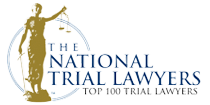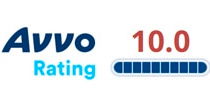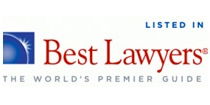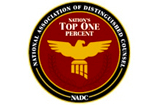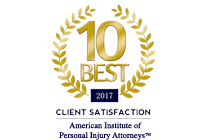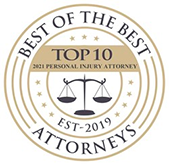 They have amazing lawyers!
They have worked on an impossible situation and exceeded all expectations in the resulting settlements. I would recommend the Steinberg Law Firm to anyone and everyone!
- Susan
My experience was excellent
From the first consultation to the end of my case I was kept updated step by step. My attorney worked hard for me and got me more than what I expected.
- Vanessa
I never felt like I was alone
My lawyer and his Paralegal were right with me the entire case. I never felt like I was alone. At every turn they were in my corner. Someone recommended me to Steinberg law firm and I gladly would do the same for someone else.
- Mike
I couldn't have asked for better
The people from the Steinberg group are top-notch. They handled my case extremely well, I couldn't have asked for a better performance. Thank you all so much for all you did for me.
- Brian
I am grateful for them!
At my worst, they honestly and carefully protected and defended my family on multiple levels. I'm a client for life and the integrity of this law firm is unmatched. Thank You Steinberg Law Family!!!
- Brandy
The people are thoughtful and professional
Questions and concerns always get answered and concerns are taken care of. Thank you all at Steinburg for a good experience and for showing me that you care about your clients.
- Joan
The best law firm
This the best law firm anyone could ever deal with. Mr. Pearlman will work hard to get everything that is owed to you. It was a pleasure to have been represented by this firm.
- Rena
A wonderful experience
Had a wonderful experience with Mr. Pearlman and his team. Thank you very much for your diligence and expertise.
- Meagan
I highly recommend them
They work as a team providing the best referrals and assistance to accomplish what my family and I needed. I highly recommend them because you won't be disappointed.
- Erika